Cancer rehabilitation (program ID:

170397

)
MEDIAN Rehabilitation Clinic Bad Berka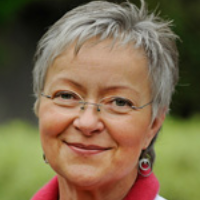 Head Physician
Dr. med.
Regina Kobes-Schrödel
Specialized in: internal medicine, oncology, hematology
Median Adelsberg-Klinik
Program includes:
Patient care
Psychotherapy
Health activities
Social-labor component of rehabilitation
Ergotherapy
Speech therapy
Consultation on social rehabilitation
Splint therapy
Pharmacotherapy
Fitness
Pool lessons in a group and individually
Physiotherapy
Lymphatic drainage
Therapeutic exercises
Diet nutrition and learning patients about eutrophy
Aid and rehabilitation of patients with fixed stoma (UB and colostomy)
Lymphatic drainage
Orthopedic rehabilitation component
Service
Price:
Type of program :
Expected duration of the program:
You may also book

Price:
About the department
Median Adelsberg-Klinik Bad Berka Rehabilitation Clinic is a rehabilitation clinic that specializes in rehabilitation of patients with cardiovascular diseases, cancer, gynecological and urological diseases. The clinic offers post-hospital rehabilitation, inpatient treatment, outpatient and partial inpatient rehabilitation, treatment of private patients and patients who stay at the clinic for their own account, treatment of patients with accompanying persons.
In The clinic includes two departments:
The Department of Cardiology – diagnosis and treatment of acute myocardial infarction, inflammatory heart disease, pulmonary embolism, heart rhythm disorders, conducting of bypass surgery, surgery of heart valves, and other cardiac surgery. Chief Physician of the Department Susanne Knoth, M.D.
The Department of Oncology, Gynecology and Urology – treatment of malignant and benign tumors of the digestive system, kidneys, urinary tract, male and female genitalia, breast, skin, thyroid, blood and lymphatic system, soft tissues, chronic kidney disease, dialyzing, and rehabilitation after kidney transplantation.Chief Physician of the Department Regina Kobes-Schroedel, M.D.
---
About hospital
Accommodation in hospital
Price:
Program [Description]
Cancer rehabilitation
Hospital: MEDIAN Rehabilitation Clinic Bad Berka
Type:
access_time Duration:
date_range
There are 3 cancer rehabilitation hospitals on Booking Health website
Show all clinics
Certificates