Acibadem Healthcare Group Istanbul
Department of Reproductive Medicine and Fertility Treatment (

302412

)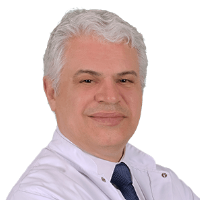 Prof. Dr. med.
Tansu Küçük
Specialized in: reproductive medicine, fertility treatment
About the department
The Department of Reproductive Medicine and Fertility Treatment at the Acibadem Healthcare Group specializes in the treatment of problems with conception and the use of assisted reproductive technologies. The first step is the comprehensive diagnostics, which allows the doctor to obtain the complete clinical picture and select the optimal treatment regimen. Today, in vitro fertilization is the most common treatment option for infertility. The department's doctors are proud of the extremely high success rates of this procedure and the opportunity to give a woman the happiness of motherhood. The department is headed by Prof. Dr. med. Tansu Küçük.
The department offers genetic screening for families with high risk of inherited abnormalities. This significantly increases the chances of having a healthy baby, eliminating genetic diseases and allowing the doctors to preserve the pregnancy.
The medical facility employs the best specialists who studied and carried out researches in the renowned centers in the UK and Germany. They have the necessary knowledge and clinical experience to provide top-class medical care. In addition, the department has advanced equipment and modern infrastructure, which also contribute to more efficient treatment.
The main activities of the department include:
Clinical services

Ovulation stimulation (induction)
Controlled ovarian hyperstimulation and intrauterine insemination
Surgical interventions for infertility
Hysterosalpingography
Diagnostic laparoscopy procedures
Therapeutic laparoscopic procedures (for example, surgical treatment of endometriosis, myomectomy, salpingectomy, adhesiolysis, surgical removal of ovarian cysts)
Hysteroscopy (polypectomy, myomectomy, division of uterine adhesions)

Laboratory services

Intracytoplasmic sperm injection (ICSI)
Standard in vitro fertilization (IVF)
Assisted hatching
Preimplantation genetic diagnostics
Endometrial co-culture
Micro-TESE
Embryo cryopreservation
Spermogram (semen analysis)
Assessment of sperm morphology (according to Kruger criteria)
Sperm DNA fragmentation

Other medical services
Curriculum vitae
Education
2008 Professor of the Gülhane Military Medical Academy.
1999 Assistant Professor at the Gülhane Military Medical Academy.
1997 and 1993 Assistant Professor, Gynecology and Obstetrics, Gülhane Military Medical Academy.
1986 Faculty of Medicine, Gülhane Military Medical Academy.
Professional Career
Since 2010 Work in the Department of Reproductive Medicine and Fertility Treatment at the Acibadem Healthcare Group.
1997 - 1998 Department of Obstetrics, St. Barnabas Hospital, New Jersey, USA.
1997 - 1998 Scholarship Program, Cornell University, IVF Center, New York, USA.
1994 - 1995 Scholarship Program on Reproductive Medicine, Hadassah University, Israel.
1993 - 1994 Specialist in Obstetrics and Gynecology, Mevki Hospital.
Memberships in Professional Societies
Turkish Society of Obstetrics and Gynecology.
Turkish Association for Fertility and Reproductive Health.
Working Group on Robotic Surgery.
American Society for Reproductive Medicine.
European Society of Human Reproduction and Embryology.
Department of Reproductive Medicine and Fertility Treatment.
Acibadem Healthcare Group Istanbul:

Request more information now.
We will be happy to answer all your questions.
---
Certificates