Dental Clinic BFC Dental Bangkok
Department of Dentistry and Dental Surgery (

318837

)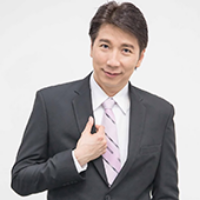 Dr. med.
Mongkol Thaveeprungsiporn
Specialized in: dentistry
About the Department of Dentistry and Dental Surgery at Dental Clinic BFC Dental Bangkok
The Department of Dentistry and Dental Surgery at the Dental Clinic BFC Dental in Bangkok, headed by Dr. Mongkol Thaveeprungsiporn, encompasses a broad range of modern dentistry specializing in dental implantology, orthodontics, endodontics and periodontal treatment. Another clinical focus it put on the pediatric dentistry which is dedicated to young patients from infants to teenagers. The range is supplemented by cosmetic dentistry including teeth whitening as well as treatment of sleep apnea.
One of the main clinical areas of the Department is implantology. There are some preconditions required for the installation of dental implants, such as healthy gums and adequate amount of bone tissue to support the implant. The medical team of the Dental Clinic BFC Dental in Bangkok performs implant operations on an outpatient basis and completely painless. However, you must bear in mind that meticulous oral hygiene and regular dental visits are critical to the long-term success of dental implants.
Another priority of the Department is orthodontics, which is dedicated to teeth and jaws correction. It is a well-known fact that various tooth misalignments can lead to headaches, TMJ syndrome and neck, shoulder and back pains, not to speak of lacking self-confidence. The specialists of the Department have at their disposal different types of appliances, both fixed and removable, which are applied to move teeth, retrain muscles and affect the growth of the jaws. The severity of your problem will determine which orthodontic approach is likely to be the most effective. After the orthodontic treatment, patients will benefit from a healthier mouth, a more pleasing appearance and teeth that are more likely to last a lifetime.
Apart from that, specialists of the Dental Clinic BFC Dental in Bangkok successfully treat diseases of the dental pulp and tissues surrounding the roots of a tooth (endodontics). They perform routine as well as difficult and very complex endodontic procedures, including root canal treatment, endodontic surgery and special procedures to save teeth after traumatic dental injuries. Advanced technologies and specialized techniques used by endodontists give them a very accurate view of the inside of the tooth and allow them to treat the tooth quickly and comfortably so that patients can retain their natural teeth.
In the field of periodontal treatment, the Department offers all established options including scaling and root planing, pocket elimination surgery (periodontal flap surgery may be performed to reduce the pocket gap between the teeth and gums), tissue regeneration as well as guided tissue regeneration, which involves the insertion of a membrane to help in the bone regeneration process. Thus, the specialists of the Department possess all means, which can be required to a competent treatment of gum diseases.

In addition, the Department also covers the entire range of modern prosthodontics as well as cosmetic dentistry. All modern prosthodontic modalities are available including fixed/removable, maxillofacial and implant prosthodontics. Likewise, the Dental Clinic BFC Dental in Bangkok also offers various options of dental aesthetics. Nowadays one of the most popular esthetic options is teeth whitening, e.g. the so-called in-office bleaching, which usually requires only one-day visit.

Focuses of the Department for Dentistry and Dental Surgery at the BFC Dental Clinic are the following:
Orthodontics
Endodontics
Cosmetic Dentistry
Prosthodontics
Periodontal treatment
Pediatric dentistry
Occlusion
Dental implants
Sleep apnea
Teeth whitening
Photo of the doctor: (c) BFC Dental Group Inc.THAILAND
Department of Dentistry and Dental Surgery.
Dental Clinic BFC Dental Bangkok:

Request more information now.
We will be happy to answer all your questions.
---