Dr. Farrukh Ahmed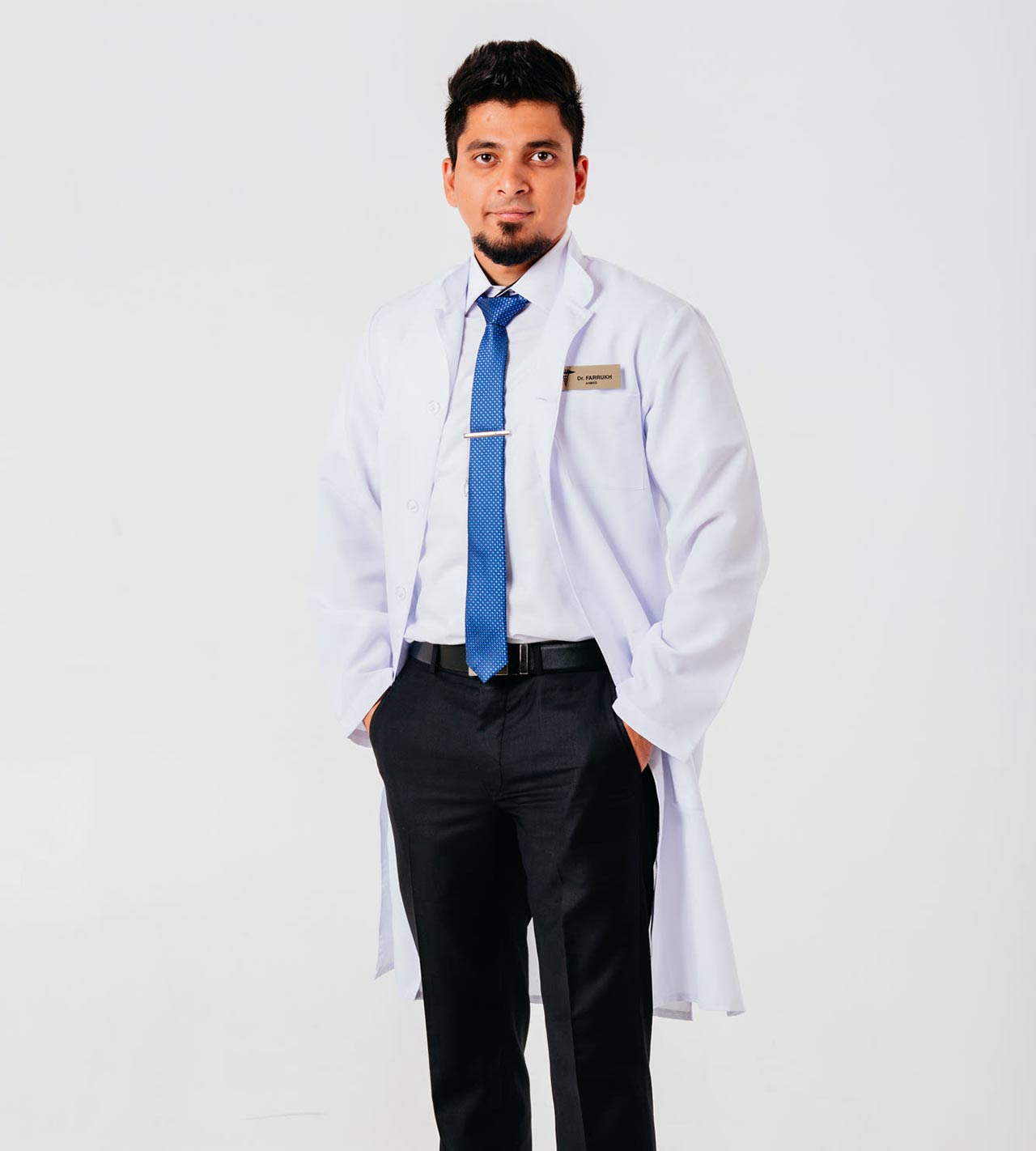 Dr. Farrukh Ahmed is an expert in the field of general internal medicine and cardiological diseases with unique international experience. The doctor takes an active part in scientific research and is engaged in volunteer activities.
Dr. F. Ahmed completed his studies of human medicine in several countries: in Ukraine and India. Due to high competence and excellent professional skills, the doctor has the right to conduct practical activities in both countries. His experience of international work totals over 6 years.
Competence in principles of medical care in different countries allowed Dr. F. Ahmed to develop his own most effective approach to treat patients with mandatory use of international protocols. At present, he continues active cooperation with colleagues around the world.
The main area of ​​the doctor's specialization is internal medicine. In addition to a wide range of internal diseases, he pays special attention to diagnostics and innovative methods of treatment in the sphere of cardiology.
Apart from practising medicine, Dr. F. Ahmed works in cooperation with the R.K. Clinic & Research Center, which is constantly developing innovative methods of treatment, testing them in clinical trials, and implementing them into routine clinical practice.
In addition, Dr. F. Ahmed has vast experience in volunteer work. He organizes on-site camps in selected regions of India that are deprived of free access to medical facilities. In these camps, Dr. F. Ahmed effectively coordinates the work of experts from various fields and helps thousands of people annually.