Department of Obstetrics (

26307

)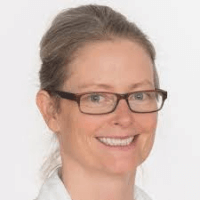 Dr. med.
Annegret Brings
Specialized in: obstetrics
About the Department of Obstetrics at Hirslanden Clinic Aarau
The Department of Obstetrics at the Hirslanden Clinic Aarau offers the integrated management of pregnancy, safe childbirth and quality postpartum care. The focus is on the safety and well-being of both mother and child. Also, important attention is paid to individual consultations, in which the expectant mother can get answers to all her questions about pregnancy and childbirth. The department annually delivers more than 700 babies in modern maternity wards. The Chief Physician of the department is Dr. med. Annegret Brings.
The childbirth takes place in well-equipped delivery rooms. The obstetricians of the department always take into account the wishes and needs of the woman in labor. Depending on the course of pregnancy and specific clinical indications, childbirth can be natural or using caesarean section. A woman in labor can also choose a pose in which she will be most comfortable – lying, sitting, standing. In addition, in the delivery rooms have a bathroom designed for childbirth in water. To give birth comfortably and with minimal pain, the expectant mothers are offered various pain relief techniques. These include alternative techniques, for example, relaxing massage, aromatherapy, relaxation baths or acupuncture, as well as spinal or epidural anesthesia.
After giving birth, the baby stays with the mother all the time – the bonding technique helps to establish a special connection between the child and the mother. Also, the obstetricians of the department help women with breastfeeding.
The key areas of clinical activities of the department include:
Integrated management of pregnancy, including high-risk pregnancy, multiple pregnancy
Childbirth (if necessary, analgesia using alternative methods (acupuncture, aromatherapy, relaxation baths, etc.), as well as classical anesthesia)

Natural childbirth
Cesarean section
Childbirth in water

Postpartum care, including bonding, breastfeeding
Medical care for a baby with congenital pathologies (in collaboration with neonatologists and pediatricians)
Other medical services
Photo of the doctor: (c) Hirslanden AG
Department of Obstetrics.
Hirslanden Clinic Aarau:

Request more information now.
We will be happy to answer all your questions.
---
Certificates