Hirslanden Clinic Birshof Basel
Department of Knee Surgery (

244

)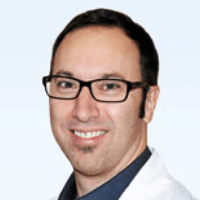 Dr. med.
Martin L. Bürgi
Specialized in: orthopedics, traumatology
About the Department of Knee Surgery at Hirslanden Clinic Birshof Basel
Knee joints are the most vulnerable joints of the human body. Knee pain can occur even at a young age, but specialists of our specialized medical center will help you to overcome it by making a correct diagnosis and choosing an appropriate treatment. In order to relieve you from pain in knee joints, our center offers everything that is required to make a diagnosis and determine the most appropriate treatment. Our experienced staff will answer all the questions about your health. You will be assigned with a personal doctor who will directly supervise you in his office of Klinik Birshof, as well as in the hospital's in-patient facility.
A lot of people suffer from knee pain. However, as time passes, pain may increase due to wear or overload, which leads to reduced quality of life, and sometimes to the loss of fitness to work. Since the knee pain itself is a symptom of an existing disease, our doctors can assign you the following procedure:
Surgeries to save the joints:
Leg axis correction
Ligament stabilization (cruciate ligament, collateral ligament, patella)
Meniscus surgeries (partial removal, partial replacement, replacement)
Cartilage replacement
Joint replacement:
Partial prostheses
Total knee prostheses
Verification of prostheses
Treatment of fractures of the knee and the area around it.
Photo of the doctor: (c) Hirslanden AG
Department of Knee Surgery.
Hirslanden Clinic Birshof Basel:

Request more information now.
We will be happy to answer all your questions.
---