Hirslanden Clinic Birshof Basel
Medical Center of Health, Amateur and Professional Sports (

247

)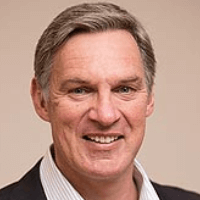 Dr. med.
Michael Lehmann
Specialized in: orthopedics, traumatology
About the Medical Center of Health, Amateur and Professional Sports at Hirslanden Clinic Birshof Basel
Anyone – young and old, trained and untrained – can take advantage of the comprehensive care offered by our Sports Clinic in Basel. Sports medicine is a specialized medical discipline dealing with medical supervision for people who are engaged in any sports. Sports doctor of our clinic has an expertise and extensive experience in the field of sports medicine. As a physician supervising regional or national teams, amateur athletes, professional athletes, sports doctors are able to provide any of them with their excellent medical services. Visit Hirslanden Klinik Birshof, where you can, as usual, expect medical services of uncompromising quality, as well as individual care.
Good health contributes significantly to the higher standard of living. The importance of physical exercises and sports for health and wellness has long been proven scientifically. Sports medicine evaluates the state of health of the person that is engaged in fitness or sports, and monitors changes in health status during sports activities. A balanced diet, good sleep, stable social and professional relationships, as well as positive and varied lifestyle are factors that are very important for our health and that we can control by ourselves. Sports doctor advises athletes and patients and prescribes treatment individually for all the said activities. Our mindset is based on the following: meetings, consultations, medical care, treatment, and movement.
Photo of the doctor: (c) Hirslanden AG
Medical Center of Health, Amateur and Professional Sports.
Hirslanden Clinic Birshof Basel:

Request more information now.
We will be happy to answer all your questions.
---