Department of Dermatology, Allergology and Venereology (

275

)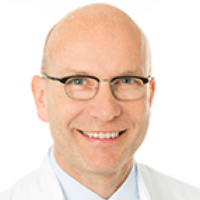 Dr. med.
Jörg-Ulrich Fechner
Specialized in: dermatology, allergology, venereology
About the Department of Dermatology, Allergology and Venereology at Hirslanden Clinic Meggen
The Department of Dermatology, Allergology and Venereology at the Hirslanden Clinic Meggen offers the full range of state-of-the-art diagnostic examinations and therapeutic procedures for the treatment of various skin conditions. In clinical practice, conservative treatment methods, surgical interventions and effective treatment using the advanced laser systems are successfully applied. The department also specializes in the treatment of sexually transmitted diseases. In addition, the department has a specialized Lipedema Center. The center deals with the treatment of lipedema – a disease, which is characterized by an abnormal distribution of adipose tissue. The department's medical team is distinguished by exceptional competence in the area of its specialization and individual approach to each clinical case. The department is headed by Dr. med. Jörg-Ulrich Fechner.
The treatment of skin cancer, allergic reactions with skin manifestations and chronic skin pathologies, such as vitiligo, psoriasis and eczema, is of particular interest to the department's dermatologists. Today, skin cancer is one of the most common types of cancers, and therefore the department offers all measures aimed at the prevention and early detection of oncology. The diagnostic examination consists of a dermatoscopy, an assessment of the skin condition using the Dermogenius® computer system and an assessment of the condition of nevi using a special digital device. The department has a modern Nevisense® device for removal of nevi. Should cancer be detected, the doctor will develop an individual treatment regimen for the patient, taking into account his clinical indications, the stage of the disease, the localization of the tumor, etc. The main therapeutic options include sparing surgery, photodynamic therapy and laser treatments. For the treatment of certain types of tumors, the department's doctors use exclusively conservative treatments, which demonstrate excellent results. The benign skin neoplasms are mainly treated with laser systems and do not require any surgical interventions.
The department performs the full range of tests to detect allergic reactions, including allergies to pollen (allergic rhinitis), pets, mold, house dust mites, food allergies, drug allergies, contact allergies, etc. To accurately detect a particular allergy, the doctors conduct prick tests, scratch tests, intracutaneous and epicutaneous tests, provocative tests, radioallergosorbent tests and other tests. The doctors have long experience in the treatment of allergies with hyposensitization. The therapy is aimed at reducing sensitivity to allergen and preventing exacerbations of the pathology.
The department also offers modern methods of aesthetic dermatology. The range of cosmetic procedures includes Botox and filler injections for rejuvenation and correction of skin imperfections, as well as improvement of skin condition using laser devices, ultrasound and radio frequency methods. The department's specialists carry out microfoam sclerotherapy for removal of spider veins and reticular veins. In rare cases, laser technologies are also used to solve these problems. If desired, patients can undergo body contouring procedures using non-surgical cryolipolysis (CoolSculpting®), as well as the procedures for removal of adipose tissue using lipolysis injections. The specialists in the field of aesthetic dermatology perform many effective procedures for skin rejuvenation, including DermaDrop®, peels, Carboxytherapy, etc.
The department's range of medical services includes:
General dermatology

Diagnostics and treatment of acne
Diagnostics and treatment of allergic skin reactions
Diagnostics and treatment of alopecia (hair loss)
Prevention, diagnostics, treatment and follow-up monitoring of patients with benign and malignant skin tumors
Diagnostics and treatment of hyperhidrosis (excessive sweating)
Diagnostics and treatment of nail diseases

Diagnostics and treatment of sexually transmitted diseases
Dermatosurgery

Skin tumor surgery
Upper eyelid lift in the case of blepharochalasis (drooping eyelid)
Surgical body contouring with liposuction
Surgical treatment of lipedema with liposuction
Suction curettage of the sweat glands in axillary hyperhidrosis

Aesthetic dermatology

Non-surgical formation of body relief

Cryolipolysis CoolSculpting®
Injection lipolysis
Tumescent liposuction

Anti-aging therapy
Treatment of spider veins, reticular veins, vascular nevi
Treatment of age spots
Removal of unwanted body hair
Removal of tattoos and permanent makeup
Treatment of wrinkles

Filler injections
Radiofrequency therapy
High-intensity focused ultrasound therapy
Fractional laser therapy
Intense pulsed light (IPL)
Photodynamic therapy

Skin rejuvenation

DermaDrop® procedure
Peeling
Carboxy therapy

Scar revision

Laser dermatology

Alexandrite laser treatment
Diode laser treatment
Fractional non-ablative laser treatment
Er:YAG erbium laser treatment
Dye laser treatment
Intense pulsed light (IPL)
Ruby laser treatment

Other medical services
Curriculum vitae of Dr. med. Jörg-Ulrich Fechner
Professional Career
Since 2006 Chief Physician of the Department of Dermatology, Allergology and Venereology at the Hirslanden Clinic Meggen.
2006 Work in the Private Clinic of Dr. Würsch in Zurich.
1996 - 2005 Work in Dermatology and Allergology in the clinics in Wuppertal.
1994 - 1996 Acting Head of the Department and Medical Consultant of the Solingen Municipal Hospital.
1993 - 1996 Assistant Physician, Ferdinand Sauerbruch Hospital, Wuppertal.
1991 - 1993 Assistant Physician in the Private Clinic of Dr. Budde, Duisburg.
1990 - 1991 Invited Physician, Department of Dermatology, Ealing Hospital at the University of London.
Higher Education and Postgraduate Training
2004 Additional qualification in Laser Dermatology.
1996 Board certification in Dermatology and Venereology.
1996 Additional qualification in Allergology.
1991 Doctoral Degree in Medicine.
1990 State Examination in Medicine.
Clinical Interests
Conservative and surgical dermatology – treatment of the full range of dermatological and sexually transmitted diseases, including computer digital screening for skin cancer and hair analysis.
Allergology.
Pediatric dermatology.
Laser treatment of skin pathologies.
Cosmetic dermatology.
Anti-aging medicine.
Memberships in Professional Societies
Swiss Medical Association (FMH).
Swiss Society of Dermatology and Venereology (SGDV).
Swiss Association of Medical Assistants and Senior Physicians (VSAO).
Zurich Dermatologists Association (ZDG).
German Dermatological Society (DDG).
German Academy of Dermatology (DDA).
Photo of the doctor: (с) Hirslanden Clinic Meggen
Department of Dermatology, Allergology and Venereology.
Hirslanden Clinic Meggen:

Request more information now.
We will be happy to answer all your questions.
---
Certificates