Department of Dermatology and Laser Medicine (

275

)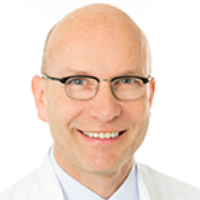 Dr. med.
Jörg-Ulrich Fechner
Specialized in: dermatology
About the department
Our center of aesthetic dermatology has the capacity to fulfill any wishes of patients who are not in need of medical treatment. We employ various treatment methods (from botulinum toxin and laser to cutting-edge ultrasonic and radio-frequency methods). These methods, individually or combined, allow correcting those changes in appearance that worsen clients' quality of life in the most sparing manner without any limitations to their life style.
Dermatology in Switzerland is a highly developed medical sphere. New techniques allow patients and attending doctors to achieve the highest efficiency in treating skin diseases by selecting methods causing no or minimal side effects. It means different depth of skin penetration and different targeted lumps (from treatment of individual patches to collagen formation, i.e. skin strengthening).
At the same time, sick days are very short and treatment methods are very efficient and can be employed individually or combined with other procedures.
Curriculum vitae
2006 Leitender Arzt des Ambulatoriums für Dermatologie und Lasermedizin Hirslanden Klinik Meggen (ehemals swissana clinic meggen)
2006 Praxis Dr. T. Würsch, Bahnhofstrasse 14, 8001 Zürich
1996 – 2005 Selbstständig als Dermatologe und Allergologe in Wuppertal
1994 – 1996 Funktionsoberarzt / Konsiliararzt der Städtischen Klinik Solingen
1993 – 1996 Assistenzarzt Ferdinand Sauerbruch Klinikum Wuppertal
1991 – 1993 Assistenzarzt Praxis Dr. Budde, Duisburg
1990 – 1991 Gastarzt der Dermatologie Ealing Hospital der Universität London
Department of Dermatology and Laser Medicine.
Hirslanden Clinic Meggen:
Request more information now.
We will be happy to answer all your questions.
---
---