Beauty Care Institute (

276

)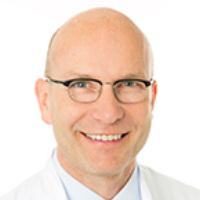 Dr. med.
Jörg-Ulrich Fechner
Specialized in: dermatology
About the department
Simply beautiful! Facial care is especially important, since well-kept skin is something that forms image of both women and men. Swiss cosmetics will help you to resolve this problem, and our specialists will help you to select the means fitting your needs. Contact Swissana Beauty Care. Here you will learn how to care after the skin, and our skilled professionals will do their best to keep you comfortable and happy. It is not only your face that needs care. Decollate, back, hands, feet — they all demand attention and quality cosmetics. Indulge yourself and feel totally beautiful.
The life leaves its marks on our bodies, but professionals of Swissana Beauty Care can make them disappear or become less visible.
Fresh, well-cared-for and young look: men can have it and need it as much as women.
Curriculum vitae
2006 Leitender Arzt des Ambulatoriums für Dermatologie und Lasermedizin Hirslanden Klinik Meggen (ehemals swissana clinic meggen)
2006 Praxis Dr. T. Würsch, Bahnhofstrasse 14, 8001 Zürich
1996 – 2005 Selbstständig als Dermatologe und Allergologe in Wuppertal
1994 – 1996 Funktionsoberarzt / Konsiliararzt der Städtischen Klinik Solingen
1993 – 1996 Assistenzarzt Ferdinand Sauerbruch Klinikum Wuppertal
1991 – 1993 Assistenzarzt Praxis Dr. Budde, Duisburg
1990 – 1991 Gastarzt der Dermatologie Ealing Hospital der Universität London
Beauty Care Institute.
Hirslanden Clinic Meggen:
Request more information now.
We will be happy to answer all your questions.
---
---