JSC Medicina Clinic Moscow
Department of Gynecology, Obstetrics and Reproductive Medicine (

318936

)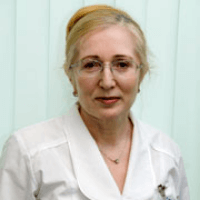 Sr. Dr., Candidate of Medical Science
Temisheva Yakha Ahmedovna
Specialized in: gynecology, obstetrics, mammology
About the Department of Gynecology, Obstetrics and Reproductive Medicine at JSC Medicina Clinic Moscow
The Department of Gynecology, Obstetrics and Reproductive Medicine, under the direction of obstetrician-gynecologist, Candidate of Medical Sciences Temisheva Y.A., offers diagnostics, treatment and prevention of all gynecological diseases. The department is the leader in the field of modern gynecological surgery in women of any age. In addition, it provides treatment of infertility and IVF.
With the most advanced endoscopic techniques, the leading specialists of the department can determine the diagnosis as accurately as possible and choose individual treatment tactics in each specific case. There is provided targeted minimally invasive treatment with hysteroscopy and laparoscopy. Surgical treatment with laparoscopic access involves small punctures in the abdominal wall, which allows to save the ovary in young women. The surgery is so simple that the patient can go home on the day of surgery or the next day. In addition, the department performs laparoscopic myomectomy (conservative removal of nodes), uterine artery embolization (occlusion of vessels with special means, which leads to the death of the node) and uses all modern medicines.
Another priority is reproductive medicine. The department includes the specialized Fertility and IVF Center equipped with the whole range of modern facilities necessary for the implementation of programs of assisted reproductive technologies. The introduction of new techniques in the field of fertility treatment and an individual approach in the treatment of each married couple can increase the effectiveness of the implemented programs. The center is actively developing and introducing into practice methods aimed at increasing the effectiveness of IVF programs and oocyte donation, in particular, double embryo transfer, expansion of the oocyte and sperm banks, as well as oocyte cryopreservation.
The range of gynecological services of the department includes:
Laparoscopic surgery to treat uterus and appendages
Uterine fibroid treatment
Office-based (diagnostic) hysteroscopy
Hysteroresectoscopy
Abortion
Treatment of diseases of the uterine cervix
Surgery to treat prolapsed uterus and appendages
Open surgery on the uterus and appendages
Selective uterine artery embolization (SUAE) in uterine fibroids
Photo of the doctor: (c) Clinic JSC "Medicine"
Department of Gynecology, Obstetrics and Reproductive Medicine.
JSC Medicina Clinic Moscow:

Request more information now.
We will be happy to answer all your questions.
---