Department of Radiology and Neuroradiology (

198

)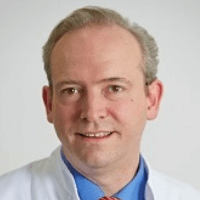 Prof. Dr. med.
Stefan Heckl
Specialized in: radiology
About the department
We offer magnetic resonance imaging (MRI test), conventional diagnostic radiology (X-ray, fluoroscopy), mammography, ultrasound, computed tomography (CT), angiography, interventional radiology, as well as various special surveys (virtual colonoscopy, hydro-MRI for the study of Crohn's disease, myelography, cancer diagnostics).
We attach particular importance to the neuroradiology when diagnosing multiple sclerosis, dementia, and Parkinson's disease/motor disorders in old age and during the examination of brain tumors.
Another of our specialties is the diagnosis of heart (cardiac CT and cardiac MRI), bones, and joints diseases. Moreover, cancer diagnostics, interventional radiology and minimally invasive pain therapy are always our priority areas of medicine.
Photo of the doctor: (c) Hirslanden AG
Department of Radiology and Neuroradiology.
Klinik im Park Zurich:

Request more information now.
We will be happy to answer all your questions.
---