Lassnitzhoehe Clinic Graz
Department of Orthopedic Rehabilitation (

26453

)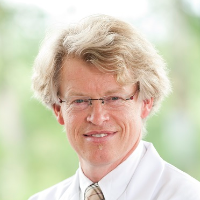 Dr. med.
Harald Schwischei
Specialized in: orthopedic rehabilitation
About the department
The Department of Orthopedic Rehabilitation at the Lassnitzhoehe Clinic Graz offers all the options of modern rehabilitation medicine to restore the functions of the musculoskeletal system. In most cases, the goal of orthopedic rehabilitation is to eliminate severe pain, limitation of mobility of the spine and joints. Orthopedic rehabilitation is often carried out in the postoperative period, after interventions on the spine and large joints. The minimum duration of treatment is 3 weeks, if necessary, the doctor can extend it. In the process of rehabilitation, the doctors use the cutting-edge simulators and other equipment, which provide excellent results. The department is headed by Dr. med. Harald Schwischei.
The indications for orthopedic rehabilitation include:
Conditions after joint injuries and joint surgery (arthroplasty)
Conditions after spinal injuries and spinal surgery
Conditions after injuries and operations on the tendons, muscles and plexuses
Chronic pain syndromes
Degenerative changes in the musculoskeletal system
Other diseases and pathological conditions
The therapeutic options of the department include:
Physical therapy

Bobath therapy
Kinesiology taping
Myofascial treatments
Nerve mobilization (NOI)
Proprioceptive neuromuscular facilitation
Feldenkrais method
Maitland concept
Kaltenborn-Evjenth therapy
Cyriax method
Water therapy (for example, swimming in the pool)
Massotherapy
Thermotherapy
Hydrotherapy
Balneotherapy (whirlpool, chamber, therapeutic baths)
Electrotherapy
Acupuncture
Connective tissue massage
Craniosacral therapy
Reflexology foot massage
Lymphatic drainage
Ortho-bionomy

Ergotherapy

Training to improve sensorimotor skills (restoration of motility, coordination, sensitivity, balance, endurance, muscle strength)
Neurodynamic treatment
Myofascial integration
Neuropsychological care (in case of visual neglect, apraxia, spatial and constructive disorders) and training to restore cognitive functions (concentration, memory, attention)
Selection of aids and training in their use
Pain therapy
Training to restore self-care skills (personal hygiene, eating, etc.)

Remedial gymnastics

Bicycle ergometer training
Treadmill training
Galileo training
Motomed training
Training in the pool (in the form of gymnastics and games)
Nordic walking

Clinical psychology

Training in relaxation techniques, Biofeedback therapy
Smoking cessation
Treatment of pain syndromes, fears and depression
Support to overcome the disease and integrate into everyday life
Stress management

Neuropsychological care

Training to improve cognitive functions (attention and concentration, memory, spatial and visual perception)
Training to correct the psychological aspects of movement
Therapy for visual impairment

Training to improve visual fields in case of hemianopsia and other functional disorders
Training to improve vision in case of impaired spatial visual perception (assessment of distance and size)
Visual rehabilitation therapy

Speech and language therapy

Elimination of swallowing disorders
Treatment of paralysis of the central and peripheral nerves (for example, opioid therapy, proprioceptive neuromuscular facilitation)
Correction of speech and communication disorders

Diet therapy (in particular, consultations for patients with diabetes mellitus, lipid metabolism disorders, overweight/obesity, inflammatory processes in the gastrointestinal tract, kidney diseases, celiac enteropathy, intolerance to lactose, fructose, histamine, etc.)
Other treatments
Department of Orthopedic Rehabilitation.
Lassnitzhoehe Clinic Graz:

Request more information now.
We will be happy to answer all your questions.
---