Department of Plastic, Aesthetic and Reconstructive Surgery (

612809

)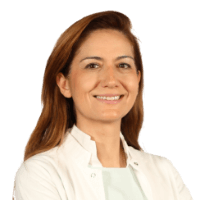 Assoc. Prof. Dr. med.
Zeynep Sevim
Specialized in: plastic, aesthetic and reconstructive surgery
About the Department of Plastic, Aesthetic and Reconstructive Surgery at Liv Hospital Istanbul
The Department of Plastic, Aesthetic and Reconstructive Surgery at the Liv Hospital Istanbul offers the full range of services in its field of ​​expertise. The department's specialists perform plastic surgery to correct both face and body. To achieve an optimal result, an individual treatment program is developed prior to the intervention. Each patient undergoes a preliminary diagnostic examination to assess the general condition and exclude complications. Thanks to state-of-the-art equipment and the experience of specialists, a preliminary computer simulation of the final result is possible. This approach allows the patient along with the doctor to choose the optimal solution to the problem and adjust the treatment regimen. The main task of the medical staff is to provide each patient with maximum comfort during the treatment process and ensure the desired result. The department is headed by Assoc. Prof. Dr. med. Zeynep Sevim.
The department specializes in plastic and aesthetic interventions, namely, nose and ear reshaping, breast augmentation, tummy tuck, liposuction, correction of the consequences of burns and accidents. All operations are performed in accordance with nationally and internationally approved clinical protocols. If possible, the doctors use sparing surgical techniques to promote a speedy recovery of the patient and minimize the risk of postoperative complications.
In addition to the surgical options, the department's specialists can also offer modern cosmetic procedures for skin rejuvenation, which in some cases are not inferior in terms of the effectiveness of classical aesthetic surgery. For example, the department uses the innovative Ultherapy technique for face and neck lift. The procedure was developed by American scientists and is an ultrasound lifting, which increases the tone not only of the superficial layers of the skin, but also of the deep muscle layer. Ultrasound waves do not damage the skin and subcutaneous fat, they selectively heat tissues at different depths and trigger the synthesis of new collagen and elastin fibers. The duration of the procedure varies depending on its volume and is on average from 40 minutes to one hour. This method allows the doctor to carry out lifting without surgery, which eliminates tissue trauma.
The department's range of medical services includes:
Head and neck plastic surgery

Face lift
Neck lift
Forehead lift
Facial skin rejuvenation using stem cells
Rejuvenation of the skin around the eyes
Facial lipofilling
Otoplasty (ear reshaping)
Rhinoplasty (nose reshaping)
Eyebrow lift
Lip augmentation

Body plastic surgery

Liposuction, including ultrasound liposuction using VASER technique
Thigh lift
Arm lift
Buttock lift
Intimate plastic surgery
Hand skin rejuvenation

Chemical peeling
Sclerotherapy
Microdermabrasion
Laser rejuvenation (CO2 and Erbium lasers)

Breast plastic surgery

Breast lift
Breast augmentation or reduction
Breast reshaping
Treatment of gynecomastia in men
Breast reconstruction after cancer treatment

Reconstructive surgery

Treatment of severe burns and their consequences
Treatment of wounds, including chronic ones
Extremity replantation
Otoplasty (correction of everted ears or ear defects)
Posttraumatic bone and soft tissue restoration

Non-surgical rejuvenation procedures

Skin lift and rejuvenation using Cool Lifting technique
Radio frequency procedures for skin lift
Facial skin mesotherapy
Peeling (chemical and laser) and microdermabrasion
PRP therapy
Microneedling
Laser procedures for the treatment of hemangiomas and other vascular changes
Facial skin rejuvenation using laser technologies
Removal of unwanted body hair with a laser
Skin rejuvenation with botox and filler injections
Lipofilling

Other services
Curriculum vitae of Assoc. Prof. Dr. med. Zeynep Sevim
Higher Education
1993 - 1999 Faculty of Medicine, 9th of September University, Izmir, Turkey.
2001 - 2007 Specialization in Plastic, Reconstructive and Aesthetic Surgery, Atatürk Education and Research Hospital, Katip Celebi University, Izmit, Turkey.
2004 - 2005 Training in Plastic and Reconstructive Surgery at the Johns Hopkins University Hospital, Baltimore, Maryland, USA.
2005 Courses in Plastic and Reconstructive Surgery, Georgetown University Hospital, Washington DC, USA.
2013 Training in Microsurgery, University Hospital Zürich, Switzerland.
2015 Assistant Professorship.
Professional Career
2001 - 2008 Doctor in the Department of Plastic and Reconstructive Surgery, Atatürk Education and Research Hospital at the Katip Celebi University, Izmir, Turkey.
2008 - 2010 Doctor at the Gaziantep State Hospital, Gaziantep, Turkey.
2010 - 2018 Specialist in the Department of Plastic and Reconstructive Surgery at the Şişli Hamidiye Etfal Training and Research Hospital, Istanbul, Turkey.
Since 2018 Head of the Department of Plastic, Aesthetic and Reconstructive Surgery at the Liv Hospital.
Photo of the doctor: (c) LIV Hospital
Department of Plastic, Aesthetic and Reconstructive Surgery.
Liv Hospital Istanbul:

Request more information now.
We will be happy to answer all your questions.
---
Certificates