Medical Park Gebze Hospital
Department of Infectology (

599770

)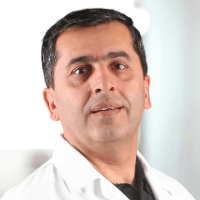 Dr. med.
Bedi Nafile
Specialized in: infectology
About the Department of Infectology at Medical Park Gebze Hospital
The Department of Infectology at the Medical Park Gebze Hospital offers the full range of modern examinations and treatment methods for patients with infectious diseases caused by viruses, bacteria and fungi. The Chief Physician of the department is Dr. med. Bedi Nafile.
The main task of the department's specialists is to select the most effective drugs for the treatment of infectious diseases, control the dynamics of the treatment process and prevent possible complications. The patients are treated according to current medical protocols using antibiotics, antiviral, antifungal, antiprotozoal, anthelmintic drugs, etc.
It is worth noting that the department is responsible for control, monitoring and risk reduction of nosocomial infections and carries out training of patients, their families and medical personnel on this issue.
The department has a highly professional team of infectiologists and a specially trained team of nurses, who ensure high standards of medical care, while surrounding patients with care.
The main activities of the department include:
Diagnostics and treatment of influenza
Diagnostics and treatment of meningitis
Diagnostics and treatment of urinary tract infections
Diagnostics and treatment of various types of hepatitis
Diagnostics and treatment of diarrhea
Diagnostics and treatment of food toxico-infections
Diagnostics and treatment of parasitic diseases
Diagnostics and treatment of mycoses (fungal infections)
Diagnostics and treatment of noncommunicable diseases caused by fever
Diagnostics and treatment of other infectious lesions
Photo of the doctor: (c) Medical Park Hospitals Group
Department of Infectology.
Medical Park Gebze Hospital:

Request more information now.
We will be happy to answer all your questions.
---