Primus Super Speciality Hospital New Delhi
Department of Aesthetic and Reconstructive Surgery (

303028

)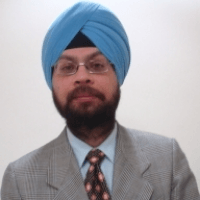 Dr. med.
Datinderjeet Singh Tulla
Specialized in: aesthetic and reconstructive surgery
About the Department of Aesthetic and Reconstructive Surgery at Primus Super Speciality Hospital New Delhi
The Department of Aesthetic and Reconstructive Surgery at the Primus Super Speciality Hospital New Delhi offers all the modern therapeutic options in these fields, as well as specializes in hair transplantation. Due to the excellent reputation and outstanding therapy results, the department's surgeons admit patients for the treatment not only from India, but also from many other countries of the world. The team of doctors keeps up with the very latest and most effective cosmetic methods (for example, "Brazilian butt lift", stem cell therapy in hair loss, etc.). The computer equipment of the latest generation allows the doctor to plan the operation and predict the expected result in advance. The Chief Physician of the department is Dr. med. Datinderjeet Singh Tulla.
Aesthetic surgery serves to improve the appearance of a person. The modern treatment methods allow plastic surgeons not only to significantly correct the shape, but also to improve the function of organs. The department offers cosmetology services for both men and women. The Mommy Makeover procedure is very popular among women. It consists of a set of procedures for correcting the figure of a woman after childbirth (it is performed during a single operation). As a rule, the operation includes a tummy tuck, as well as breast augmentation or tightening. This operation may include additional options (for example, liposuction of the abdomen, hips, tightening of the skin on hands, rejuvenation and tightening of the vagina), but in this case surgeons divide the treatment into several stages. If a woman has given birth to a baby via C-section, the postoperative scar revision may be performed as well.
The department's specialists have excellent competencies in aesthetic operations for appearance improval or facial rejuvenation. The surgical offer includes the elimination of the effect of sunken cheeks by means of implants, blepharoplasty, ear reshaping, face, forehead, eyebrow lift, nose reshaping, etc. In addition, the department carries out many non-invasive cosmetic procedures, which can also significantly improve the appearance of the patients. Each procedure is preceded by individual consultation and discussion of all its advantages and risks. The specialists make every effort to realize the needs and desires of their patients.
The department has cutting-edge laser technologies for laser therapy, which causes less pain and less often leads to scarring or the development of edema in comparison with conventional surgical interventions. The laser can be used for hair removal, skin restoration after acne, as well as for removal of moles, warts, birthmarks and hyperpigmentation.
Reconstructive surgery experts provide medical care to patients who suffer from the consequences of injuries, birth defects, developmental disorders, infections, tumors or other problems. The most common procedures in the field of reconstructive surgery are breast reshaping, restoration of craniofacial bones, hand surgery, oral and maxillofacial reconstruction, reconstructive surgery after cancers.
The department's range of surgical services includes:
Aesthetic surgical interventions

Breast augmentation
Breast lift (mastopexy)
Breast reduction (also in men for gynecomastia treatment)
Ear surgery (otoplasty)
Eyelid surgery (blepharoplasty)
Facelift (rhytidectomy)
Forehead lift
Liposuction
Mommy Makeover procedure
Nose reshaping (rhinoplasty)
Lip augmentation/reduction
Double chin correction
Chin augmentation/reduction
Tummy tuck (abdominoplasty)
Butt lift
Brazilian butt lift
Hand lift
Thigh lift
Neck lift
Mole removal
Surgical removal of scars after acne

Non-surgical cosmetic procedures

Chemical peeling for facial rejuvenation
Correction of dark circles under the eyes
Injections of fillers, Botox
Anti-aging procedures
Facial rejuvenation
Hair mesotherapy
Skin mesotherapy
Treatment of hair loss
PRP therapy for hair
Vampire facelift
Lipolysis

Reconstructive surgery

Hand and foot surgery
Correction of the consequences of severe injuries, including burns
Microsurgery and flap surgery for skin reconstruction after injuries
Facial reconstructive surgery (for example, correction of cleft lip)
Reconstruction of facial skeleton
Reconstructive oral and maxillofacial interventions
Nose reshaping (rhinoplasty)

Treatment of hair loss and hair transplantation

Injection of stem cell based serum against hair loss
PRP therapy for hair loss
Mesotherapy with lipolysis
Hair transplant (FUE, FUT, DHI)
Microfollicular hair transplantation

Other medical services
Photo of the doctor: (c) Primus Hospital
Department of Aesthetic and Reconstructive Surgery.
Primus Super Speciality Hospital New Delhi:

Request more information now.
We will be happy to answer all your questions.
---