Primus Super Speciality Hospital New Delhi
Department of Hematology (

303034

)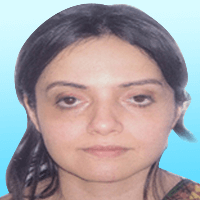 Dr. med.
Anupama Jaggia
Specialized in: hematology
About the Department of Hematology at Primus Super Speciality Hospital New Delhi
The Department of Hematology at the Primus Super Speciality Hospital New Delhi offers the accurate diagnostics and effective treatment of benign and malignant blood diseases. Medical care is provided both on an inpatient and outpatient basis. The department is headed by Dr. med. Anupama Jaggia.
When treating benign blood pathologies, special attention is paid to the therapy of aplastic anemia, acute and chronic idiopathic thrombocytopenic purpura and hemophilia. The department's hematologists are also highly competent in the treatment of acute and chronic leukemias.
The department's doctors mostly use in their clinical practice diagnostic and treatment methods, such as bone marrow aspiration and biopsy, blood transfusion, chemotherapy and bone marrow transplantation (allogeneic and autologous). These modern techniques help to effectively fight against hematological diseases and restore the health of patients.
The department's range of medical services includes:
Diagnostics and treatment of acute and chronic types of leukemia
Diagnostics and treatment of impaired plasma cell function, including myeloma and primary amyloidosis
Diagnostics and treatment of all types of lymphomas
Diagnostics and treatment of anemia, including iron deficiency and megaloblastic anemia, thalassemia, sickle cell anemia
Diagnostics and treatment of platelet pathologies, including idiopathic thrombocytopenic purpura, thrombocytosis
Diagnostics and treatment of blood-clotting disorders (for example, hemophilia)
Diagnostics and treatment of venous thrombosis and thrombophilia
Diagnostics and treatment of bone marrow failure syndrome (for example, aplastic anemia, myelodysplastic syndrome)
Diagnostics and treatment of neutropenic sepsis and tumor lysis syndrome (the department provides medical care for such patients around the clock)
Other diagnostic and therapeutic options
Photo of the doctor: (c) Primus Hospital
Department of Hematology.
Primus Super Speciality Hospital New Delhi:

Request more information now.
We will be happy to answer all your questions.
---