Primus Super Speciality Hospital New Delhi
Department of Adult and Pediatric Dentistry (

303036

)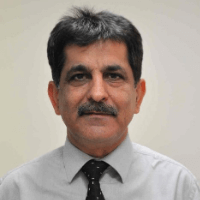 Dr. med.
Ravi Bhutani
Specialized in: adult and pediatric dentistry
About the Department of Adult and Pediatric Dentistry at Primus Super Speciality Hospital New Delhi
The Department of Adult and Pediatric Dentistry at the Primus Super Speciality Hospital New Delhi provides the full range of professional dental services, including oral and maxillofacial surgery. The department's specialists offer a variety of treatment methods ranging from simple to complex ones, for example, the placement of porcelain veneers, implantation, tooth whitening and many others. The department is headed by Dr. med. Ravi Bhutani.
The department has ultra-modern equipment contributing to the provision of top-class services in the field of dentistry. The diagnostics is carried out using the very latest X-ray equipment OPG, RVG & Intra Oral Camera, ultrasound systems, etc. Great importance is attached to hygiene and sterility of instruments, equipment, rooms. To ensure the best possible safety, sterilization devices with autoclaves and ultrasonic cleaners are used.
The key focus of the department is aesthetic dentistry. The placement of ceramic and porcelain dental veneers is one of the most advanced innovations in this field. Dental veneers are used to align teeth and improve their aesthetic appearance. To provide the patient with the smile of his dream, the team of the department's doctors uses an individual approach and special imaging devices, which allow to perform optimal treatment planning and to model the predicted result.
In the field of aesthetic dentistry, tooth whitening is also very popular. This procedure helps to improve a smile and enhances person's self-esteem. The department uses a special laser whitening technique, which allows the patient to have white teeth just in an hour. In addition, the dentists have in their arsenal innovative portable system for tooth whitening at home.
The department's dentists have extensive experience in the field of dental implantation. Dental implants are used for the replacement of missing teeth, improvement of not only the appearance of a smile, but also the health of the patient's teeth and gums. Implantology helps to solve complex dental problems, which cannot be resolved with fillings, crowns, dental bridges and other treatment options.
The service range is also complemented by the placement of dental bridges, which are used in order to replace one or more teeth, fillings which help to restore dental health and a beautiful smile. In addition, the department offers a procedure for creating the correct gum shape, which helps to achieve its symmetry.
The main clinical focuses of the department include:
Orthodontics
Implantology
Oral and maxillofacial surgery

Correction of maxillofacial deformities
Cyst removal
Tumor removal
Tooth extraction

Laser dentistry
Root canal treatment
Cosmetic dentistry

Tooth whitening
Placement of ceramic and porcelain veneers
Professional teeth cleaning

Prosthetic dentistry
Periodontology
Tooth filling
Placement of crowns and bridges
Pediatric dentistry
Other dental services
Photo of the doctor: (c) Primus Hospital
Department of Adult and Pediatric Dentistry.
Primus Super Speciality Hospital New Delhi:

Request more information now.
We will be happy to answer all your questions.
---