Samitivej Hospital Bangkok
Department of Dentistry, Oral and Maxillofacial Surgery (

302944

)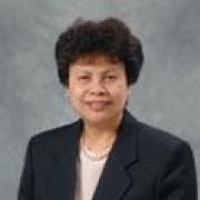 Prof. Dr. med. Dr. med. dent.
Mullika Sirirat
Specialized in: dentistry, oral and maxillofacial surgery
About the Department of Dentistry, Oral and Maxillofacial Surgery at Samitivej Hospital Bangkok
The Department of Dentistry, Oral and Maxillofacial Surgery at the Samitivej Hospital Bangkok offers the first-class medical care in the areas of its specialization. The department treats thousands of local residents and international patients. The state-of-art dental technology and 3D modeling systems allow for achieving optimal functional and aesthetic results. The department's dentists and maxillofacial surgeons have extensive experience and enjoy an excellent reputation. The department is headed by Prof. Dr. med. Dr. med. dent. Mullika Sirirat.
The service range of the department includes both cosmetic procedures and complex manipulations, including implant placement, bone augmentation, etc. The department provides not only the treatment of dental and oral pathologies, but also carries out preventive procedures. The specialists demonstrate excellent results in the field of dental implantology, installation of bracket systems, teeth whitening, oral surgery and root canal surgery.
The team of the department's dentists and specially trained nursing staff works according to high professional standards. The specialists have a perfect command of state-of-the-art medical technologies. To maintain perfect hygiene in the treatment rooms, the department uses special equipment that meets international sterility standards.
The range of the department's diagnostic and therapeutic services includes:
Tooth remineralisation, enamel coating, dental plaque removal
Tooth remineralisation using coloring materials
General orthodontics
Teeth correction with the innovative Invisalign system
Installation of ceramic braces
Periodontology
Use of a sealant to eliminate fissures and dental pits
Endodontics
Dental prosthetics
Caries treatment with inlays and onlays
Filling and extraction of teeth, including wisdom teeth
Laser teeth whitening
Installation of bridges (with supporting columns)
Root canal treatment
Full range of radiological diagnostics
Other services
Photo of the doctor: (c) Samitivej Hospital Bangkok
Department of Dentistry, Oral and Maxillofacial Surgery.
Samitivej Hospital Bangkok:

Request more information now.
We will be happy to answer all your questions.
---
Certificates