Samitivej Hospital Bangkok
Department of Nephrology (

302949

)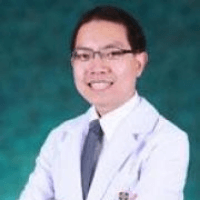 Dr. med.
Chaipon Thanyanuwat
Specialized in: nephrology
About the department
The Department of Nephrology at the Samitivej Hospital Bangkok offers all the options of modern treatment of kidney diseases. Of particular interest is the treatment of acute and chronic kidney failure. The department carries out all types of dialysis. It employs a qualified team of specialists, many of whom have experience in prestigious medical institutions in Europe and the USA. The department's doctors use the most advanced medical technology to provide their patients with the best possible medical care. The Chief Physician of the department is Dr. med. Chaipon Thanyanuwat.
The department has specially equipped rooms for dialysis in patients with various types of kidney failure. The department offers 15 cutting-edge dialysis systems. Due to the outstanding success of renal replacement therapy, the department is certified by the Royal Thai College of Physicians.
In addition, the department is a member of the Red Cross Organ Donation Center in Thailand and has priority access to receiving donor kidneys from healthy donors. The competence of the department's specialists includes patient care before and after kidney transplantation, as well as the kidney transplantation surgery itself (in collaboration with experts in the field of surgery).
The main priority for each employee of the department is the patient's health. In addition to the first-class diagnostics and treatment, the doctors provide emotional support and set patients up for a successful outcome of therapy.
The key areas of the department's clinical practice include:
Hemodialysis
Peritoneal dialysis
Kidney transplantation
Plasmapheresis
Other therapeutic services
Curriculum vitae
2002 Doctorate, Faculty of Medicine, Siriraj Hospital, Mahidol University.
Diploma of Thai Board of Internal Medicine, Faculty of Medicine, Siriraj Hospital, Mahidol University.
Diploma of the Thai Sub-Board of Nephrology, Faculty of Medicine, Siriraj Hospital, Mahidol University.
Photo of the doctor: (c) Samitivej Hospital Bangkok
Department of Nephrology.
Samitivej Hospital Bangkok:

Request more information now.
We will be happy to answer all your questions.
---
Certificates