Samitivej Hospital Bangkok
Department of Pulmonology (

302955

)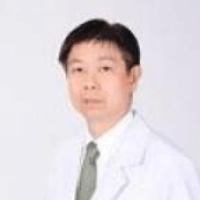 Dr. med.
Suchat Jerajakwatana
Specialized in: pulmonology
About the Department of Pulmonology at Samitivej Hospital Bangkok
The Department of Pulmonology at the Samitivej Hospital Bangkok offers the high-precision diagnostics and comprehensive treatment of all types of respiratory diseases using state-of-the-art medical technologies. The department is headed by Dr. med. Suchat Jerajakwatana.
The department's specialists have in their arsenal the advanced medical equipment, including endobronchial ultrasound, which is used for the diagnostics of various types of lung cancer and lung infections. To avoid the spread of infections and ensure perfect hygiene, all rooms in the department are equipped with a special antibacterial sterilization system, which destroys bacteria using ultraviolet light.
The experienced team of doctors and highly qualified nursing staff have extensive knowledge and clinical skills for the treatment of such pathologies as bronchitis, pneumonia, pulmonary emphysema, asthma, chronic cough and hemoptysis. In addition, the department operates a specialized center, within which the patients can undergo treatment and quit smoking.
The key focuses of the department's work include:
Diagnostic services

Pulmonary function testing
Bronchoscopy
Endobronchial ultrasound scanning for the diagnostics of lung cancer
Biopsy

Therapeutic services

Bronchitis treatment
Pneumonia treatment
Bronchial asthma treatment
Pulmonary emphysema treatment
Chronic cough treatment
Lung cancer treatment
Smoking cessation program

Other diagnostic and therapeutic services
Curriculum vitae of Dr. med. Suchat Jerajakwatana
1988 Doctorate, Faculty of Medicine, Prince of Songkla University.
1994 Diploma of the Thai Board of Internal Medicine, Faculty of Medicine, Siriraj Hospital, Mahidol University.
1996 Diploma of the Thai Board of Pulmonology, Faculty of Medicine, Siriraj Hospital, Mahidol University.
2006 Certificate, European Respiratory Society Annual Congress in Munich, Germany.
2009 Certificate of Attendance in Antimicrobial Agents and Resistance (ISAAR 2009), Bangkok, Thailand.
2013 Certificate of Attendance, Thailand International Interventional Pulmonology Workshop.
2016 Certificate of Attendance in 21st Congress of Asian Pacific Society of Respirology (APSR 2016), Bangkok.
Photo of the doctor: (c) Samitivej Hospital Bangkok
Department of Pulmonology.
Samitivej Hospital Bangkok:

Request more information now.
We will be happy to answer all your questions.
---
Certificates