Samitivej Hospital Bangkok
Department of Pediatric Dermatology (

302964

)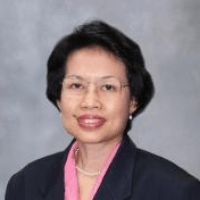 Prof. Dr. med.
Srisupalak Singalavanija
Specialized in: pediatric dermatology
About the department
The Department of Pediatric Dermatology at the Samitivej Hospital Bangkok offers the full range of diagnostics and treatment of skin diseases in children, including skin infections and dermatitis. The team of the department's specialists uses microbiological tests and modern types of biopsies for the detection of the causes of each clinical case and the prevention of its relapse. With the use of state-of-the-art medical equipment, the dermatologists provide the most effective treatment of various pathological skin conditions in children. The Chief Physician of the department is Prof. Dr. med. Srisupalak Singalavanija.
The department pays key attention to the diagnostics and treatment of the following dermatological diseases:
Skin infections (bacterial, fungal, viral and parasitic)
Dermatitis (allergic, contact, as well as dermatitis of another etiology)
Vascular lesions (hemangioma, vascular and lymphatic malformations)
Rare skin diseases in children
Skin diseases in newborns and genetically determined skin pathologies
Bullous dermatoses
Psoriasis and pityriasis rosea
Skin diseases due to other pathologies
Hair and nail diseases
Pigmentation disorders
Acne
Hives
Other skin diseases
The department's range of medical services includes:
Diagnostics

Potassium hydroxide test to detect fungal infections of the skin and hair
Wood lamp examination (the use of ultraviolet light to detect bacterial and fungal skin lesions)
Microbiological tests to detect bacterial, viral and fungal skin lesions
Special tests to diagnose the causes of itching
Skin biopsy and histological examinations

Therapy

Cryotherapy for viral wart removal
Curettage for the treatment of molluscum contagiosum
Carbon dioxide laser therapy for the removal of skin tumors and certain vascular tumors
Injections for keloids, focal alopecia
Callus removal

Other diagnostic and therapeutic services
Curriculum vitae
1978 Doctorate, Faculty of Medicine, Siriraj Hospital, Mahidol University.
Diploma of the Thai Board of Pediatrics, Faculty of Medicine, Ramathibodi Hospital, Mahidol University.
Diploma of the Thai Board of Pediatric Dermatology, Faculty of Medicine, Ramathibodi Hospital, Mahidol University.
1981 Certificate in Family Medicine, Medical Council of Thailand.
2007 Certificate in Pediatric Dermatology, Medical Council of Thailand.
Clinical Fellowship in Pediatric Dermatology, University of California, San Francisco, USA.
Photo of the doctor: (c) Samitivej Hospital Bangkok
Department of Pediatric Dermatology.
Samitivej Hospital Bangkok:

Request more information now.
We will be happy to answer all your questions.
---
Certificates