Samitivej Hospital Bangkok
Department of Pediatric Gastroenterology and Hepatology (

302965

)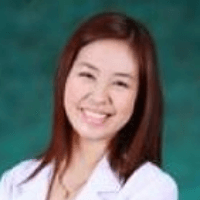 Dr. med.
Patcharin Amornvipas
Specialized in: pediatric gastroenterology and hepatology
About the department
The Department of Pediatric Gastroenterology and Hepatology at the Samitivej Hospital Bangkok offers the full service range for the prevention, diagnostics and treatment of diseases of the gastrointestinal tract and liver. The department state-of-the-art systems for X-ray, ultrasound, CT, MRI and endoscopy. All these examinations are carried out for the detection of pathology and its effective elimination. The ultimate goal of the department's staff is to improve the health and quality of life of young patients. The department is headed by Dr. med. Patcharin Amornvipas.
The department specializes in the diagnostics and treatment of the following pathologies:
Gastrointestinal problems, which cause loose stools, weight loss, abdominal pain, bloating and flatulence
Reflux, which causes crying, anxiety, loss of appetite, regurgitation, vomiting, heartburn, snoring, sleep disturbances, anemia and asthma
Cow's milk and protein allergy
Chronic constipation, growth retardation, hemorrhoids, Hirschsprung disease
Blood in the stool caused by chronic inflammatory bowel disease or colorectal polyps
Hepatitis caused by viruses, toxins or fatty liver disease
Biliary cirrhosis
Genetic diseases of the gastroenterological and hepatological spectrum
Other pathologies
The diagnostic options of the department:
Breathing tests to assess

Enzymatic function of the digestive system
Bacterial growth in the small intestine

X-ray diagnostics

Bowel transit time test
X-ray test with barium sulfate suspension

Esophageal acidity measurement (pH monitoring, pH impedance)
Endoscopy of the upper and lower gastrointestinal tract
Capsule endoscopy to examine the digestive tract (video capsule endoscopy)
Anorectal functional testing (anal manometry)
Fibroscan
Food allergy testing (provocative food test and scarification test)
Other examinations
Curriculum vitae
2002 Doctorate, Faculty of Medicine, Ramathibodi Hospital, Mahidol University.
2008 Diploma of the Thai Board of Pediatrics,Faculty of Medicine, Chulalongkorn University.
Diploma of the Thai Board of Pediatric Gastroenterology, Faculty of Medicine, Chulalongkorn University.
May 2005 Metrowet Medical Center, Framingham Union Hospital, Boston, USA.
August 2009 Fellow, Great Ormond Street Children Hospital, London, England.
Photo of the doctor: (c) Samitivej Hospital Bangkok
Department of Pediatric Gastroenterology and Hepatology.
Samitivej Hospital Bangkok:

Request more information now.
We will be happy to answer all your questions.
---
Certificates