Samitivej Hospital Bangkok
Department of Pediatric Otolaryngology and Communication Disorders (

302970

)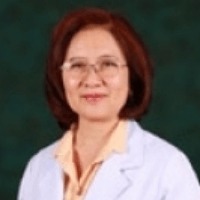 Dr. med.
Savitree Chaloryoo
Specialized in: pediatric otolaryngology, communication disorders
About the Department of Pediatric Otolaryngology and Communication Disorders at Samitivej Hospital Bangkok
The Department of Pediatric Otolaryngology and Communication Disorders at the Samitivej Hospital Bangkok offers the diagnostics and treatment of all diseases of the ear, throat, nose and adjacent organs. In addition, the department's doctors specialize in the treatment of speech and communication pathologies. Children receive medical care from the experienced professionals who have all the medical and technological resources for the achievement of the best treatment result. The primary goal of the department's specialists is to ensure the proper development of hearing and speech in children. The Chief Physician of the department is Dr. med. Savitree Chaloryoo.
The department's range of medical services includes:
Otolaryngology

Ear diseases

Outer and inner ear infections
Foreign objects inside the ear
Conductive hearing loss
Earache
Fluid in the ear

Nasal diseases

Nasal inflammation due to viral, bacterial or fungal infection
Catarrhal manifestations in allergy
Sinusitis (also chronic sinusitis)
Nasal hemorrhages
Runny nose, sneezing, nasal congestion, chronic sinusitis, pain in the forehead or cheeks, etc.

Throat diseases

Sore throat
Tonsillitis
Tonsillar hypertrophy

Speech and communication disorders

Delayed speech development due to hearing loss, mental retardation, mood disorders, autism, Down syndrome, etc.
Articulation disorders (pronouncing of incorrect or inappropriate sounds)
Stuttering, voice timbre disturbances
Speech disorders before and after surgical treatment of cleft lip and palate, speech disorders of different genesis

Diagnostics and treatment of other diseases
Curriculum vitae of Dr. med. Savitree Chaloryoo
1977 Doctoral Degree, Faculty of Medicine, Siriraj Hospital, Mahidol University.
1989 Certificate of Fellowship in Clinical Neuro-Otology.
Certificate of Training in the Rehabilitation Program, National Rehabilitation Center.
1994 Certificate of Training in Otolaryngology, Tel Aviv University, Israel.
1983 Visiting Doctor at the Department of Otolaryngology, Vanderbilt University, USA.
1980 Diploma of Thai Board of Otorhinolaryngology.
1988 BBA, Sukhothai Thammathirat Open University.
Master of Science in Audiological Medicine, University of Manchester, UK.
2001 Certificate of Hospital Management.
Photo of the doctor: (c) Samitivej Hospital Bangkok
Department of Pediatric Otolaryngology and Communication Disorders.
Samitivej Hospital Bangkok:

Request more information now.
We will be happy to answer all your questions.
---
Certificates