Samitivej Hospital Bangkok
Department of Pediatric Surgery (

302972

)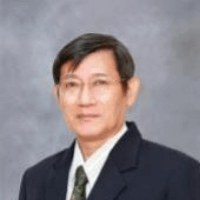 Prof. Dr. med.
Rangson Niramis
Specialized in: pediatric surgery
About the Department of Pediatric Surgery at Samitivej Hospital Bangkok
The Department of Pediatric Surgery at the Samitivej Hospital Bangkok offers the full range of surgical interventions for the treatment of various diseases in newborns, young children and adolescents. The Chief Physician of the department is Prof. Dr. med. Rangson Niramis.
Most surgical interventions are performed using sparing, minimally invasive techniques that provide young patients with the best possible safety, a minimal risk of complications and a speedy recovery.
All the department's surgeons have excellent qualifications and many years of experience, so they can easily cope even with extremely complex clinical cases. The nursing staff regularly undergoes special training in pediatric medicine. In addition, due attention is paid to the emotional state of the child. For this purpose, competent psychologists are involved in the treatment process.
The department specializes in the diagnostics and surgical treatment of the following pathologies:
Inguinal hernia
Dropsy of testicular membranes (hydrocele)
Testicular tumors
Undescended testicle (cryptorchidism)
Testicular torsion
Abdominal pain (especially in appendicitis)
Congenital bowel obstruction (Hirschsprung's disease)
Anorectal malformations, imperforate anus
Omphalocele (umbilical cord hernia)
Cardiovascular diseases
Gallbladder inflammation and calculous cholecystitis
Hypospadias
Injuries due to accidents
Bone and joint diseases
All types of congenital malformations
Other diseases and pathological conditions in children
The department's spectrum of surgical services (minimally invasive interventions) covers:
Appendectomy (removal of the appendix of the caecum in its inflammation)
Cholecystectomy (surgery to remove the gallbladder)
Small bowel resection
Choledoch cyst resection
Tumor removal
Lysis therapy for the treatment of adhesions
Fundoplication (surgical procedure for the treatment of gastroesophageal reflux disease and hiatal hernia)
Orchiopexy (surgery to treat cryptorchidism)
Splenectomy (surgery to remove the spleen)
Surgical treatment of anterior abdominal wall hernia
Surgical treatment of diaphragmatic hernia
Interventional diagnostic procedures
Surgeries to treat thoracic pathologies
Surgeries to treat diseases and injuries of the musculoskeletal system
Other medical services and treatment methods
Photo of the doctor: (c) Samitivej Hospital Bangkok
Department of Pediatric Surgery.
Samitivej Hospital Bangkok:

Request more information now.
We will be happy to answer all your questions.
---
Certificates