Academic Childrens Hospital Nuremberg
Department of Pediatric Otolaryngology (

420065

)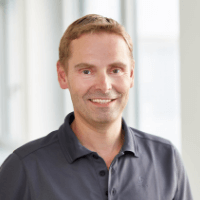 Dr. med.
Mathias Heissenberg
Specialized in: pediatric otolaryngology
About the department
The Department of Pediatric Otolaryngology at the Academic Childrens Hospital Nuremberg offers the full range of diagnostics and treatment of diseases of the ears, throat and nose in children. It uses advanced therapeutic methods that allow ensuring effective and sparing treatment. Also, special attention is paid to comprehensive counseling, which helps parents better understand the problem and learn about possible therapy options. The department is headed by Dr. med. Mathias Heissenberg.
The service range of the department includes:
Comprehensive diagnostics for the detection of hearing impairment
Consulting on all areas of pediatric otolaryngology
Removal of tonsils (tonsillectomy)
Removal of polyps (adenoidectomy)
Installation of tympanostomy tubes
Middle ear surgery (tympanoplasty)
Endoscopic interventions on the paranasal sinuses
Other diagnostic and therapeutic options
Curriculum vitae
1990 - 1991 Fellow at Harvard University, Boston, USA.
1992 - 1993 Trainee Doctor (Prof. Dr. W. Draf, Fulda).
1994 - 1996 Internship (Prof. H. Rudert), Department of Otolaryngology at the University Hospital Kiel.
1996 Medical Specialist in Otolaryngology, Head and Neck Surgery.
1996 - 2010 Member of the Federal Advisory Council for Quality Assurance (BQS), Working Group on Otolaryngology.
1998 - 2001 Senior Physician, Department of Otolaryngology at the University Hospital Kiel (Prof. H. Rudert).
1998 Additional qualification in the field of Plastic Surgery.
1999 Optional additional qualification in the field of Special Otolaryngologic Surgery.
2000 - 2002 Member of the KTQ.
2001 - 2013 Permit for private practice (Otolaryngology), Nuremberg.
2001 - 2010 Practicing Physician at the Martha Maria Hospital.
2006 to date Medical Adviser at the Erler Clinic.
2006 to date Volunteer in KVB.
2010 to date Head of the Department of Pediatric Otolaryngology at the Children's Hospital Cnopfsche Nuremberg.
Photo of the doctor: (c) Klinik Hallerwiese-Cnopfsche Kinderklinik
Department of Pediatric Otolaryngology.
Academic Childrens Hospital Nuremberg:

Request more information now.
We will be happy to answer all your questions.
---