Academic Childrens Hospital Nuremberg
Department of Pediatric Endocrinology (

444911

)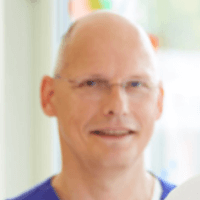 Dr. med.
Egbert Voss
Specialized in: pediatric endocrinology
About the Department of Pediatric Endocrinology at Academic Childrens Hospital Nuremberg
The Department of Pediatric Endocrinology at the Academic Childrens Hospital Nuremberg offers the full range of services in the diagnosis and treatment of pediatric diseases of the endocrine glands (thyroid and pancreas, adrenal glands and others). Since excess or deficiency of hormones in the child's body can cause serious disorders not only of physiological processes, but also of mental and intellectual activities, the doctors of the department apply highly accurate diagnostic methods that allow to timely detect these disorders. The department is headed by Dr. med. Egbert Voss.
The main tasks of endocrinologists are to detect the disease at an early stage, to select the optimal treatment regimen, to prevent complications of endocrine diseases in the child.
The department provides both diagnostics and treatment of the following endocrine disorders:
Growth disorders (short stature and high stature or gigantism)
Thyroid diseases
Puberty disorders (premature puberty or its delay)
Disorders of sex development
Chromosome syndromes (for example, Ulrich-Turner syndrome, Klinefelter syndrome)
Disorders of calcium, phosphorus metabolism
Adrenal diseases
Pituitary diseases
Other endocrine disorders
Photo of the doctor: (c) Klinik Hallerwiese-Cnopfsche Kinderklinik
Department of Pediatric Endocrinology.
Academic Childrens Hospital Nuremberg:

Request more information now.
We will be happy to answer all your questions.
---