Surgical treatment of vas deferens inflammation with excision and funiculus drainage (program ID:

355931

)
Academic Hospital Asklepios Barmbek Hamburg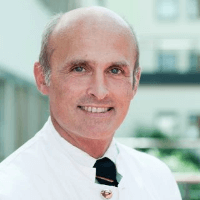 Head Physician
Prof. Dr. med.
Andreas Gross
Specialized in: urology
Department of Adult and Pediatric Urology
The program includes:
Initial presentation in the clinic
clinical history taking
physical examination
review of medical records
urological examination
laboratory tests:

complete blood count
general urine analysis
biochemical analysis of blood
indicators of inflammation
indicators blood coagulation

ultrasound of the urogenital system
preoperative care
excision and drainage of the funiculus
symptomatic treatment
control examinations
cost of essential medicines and materials
nursing services
full hospital accommodation
explanation of future recommendations
Required documents:
Medical records
Scrotal ultrasound (if available)
Service
Price:
Type of program :
Expected duration of the program:
You may also book:

Price:
About the department
The Department of Adult and Pediatric Urology at the Academic Hospital Asklepios Barmbek offers the full range of services in this medical field. A highly professional medical team of the department, which includes world-renowned specialists, treats clinical pictures of any complexity: kidney stones, benign prostatic hyperplasia, oncological diseases, congenital urological diseases, pediatric urological pathologies, etc. The department uses only cutting-edge and effective treatments. The department is headed by Prof. Dr. med. Andreas Gross – an urologist with many years of experience and outstanding achievements in the treatment of urological diseases.
The department provides treatment for various types of urological cancer: kidney, adrenal, urethral, bladder, prostate, testicular and penile cancer. With the early detection of malignant tumors, modern methods allow the patient to fully recover and return to a full life. Cancer therapy requires a particularly careful approach, therefore each patient receives a tailored treatment plan. During the development of the treatment program and during the therapy, all the necessary specialists from related fields are involved.
A large number of surgical interventions are minimally invasive method: the operation is performed with a special camera, which is inserted through a small incision in the abdominal wall. This is a sparing technique, and it has significant advantages, for example, less pain and small scars on the skin, which in turn helps to reduce the period of hospitalization. However, with certain indications and tumor localizations, an open surgery may be required.
Also, the department specializes in the treatment of urinary incontinence, which is a fairly common problem both among men and women. In order to choose the optimal therapy, doctors conduct complex diagnostics that includes the analysis of the patient's medical history, blood test, urinalysis, ultrasound, cystoscopy, urodynamic examination (measurement of intravesical pressure) and X-ray.
The medical team of the department offers both conservative and surgical treatment for urinary incontinence. In either case, the goal of therapy is to eliminate symptoms and restore the patient's quality of life. Conservative methods cover a special course of physical exercises to strengthen the muscles of the pelvic floor, changing the way of life, proper nutrition, advice on intimate life, drug therapy. In the field of surgical treatment of incontinence, many options are offered: minimally invasive interventions, vaginal operations, surgical corrective operations and open interventions.
Of particular interest for the department is the diagnosis and treatment of benign prostatic hyperplasia. If drug therapy does not yield positive results, the patient is prescribed surgical treatment. Surgical treatment options include laser therapy, transurethral resection of the prostate (TURP) and prostate adenomectomy (open intervention). Adenomectomy is performed only in exceptional cases, for example, when the patient is diagnosed with an extremely enlarged prostate, and other methods fail to help in solving the problem.
The range of services of the department is complemented by the treatment of congenital urological diseases, impaired reproductive functions in men, urological infectious diseases, treatment of kidney, ureter and bladder stones.
In addition, the department has an extensive experience and profound knowledge in the field of pediatric urology. The most common clinical pictures in children and newborns are malformations and diseases of the ureter, kidneys, bladder and genital organs. An optimal diagnosis and timely treatment are of great importance in pediatric urology. In case of indications for surgery, it is usually performed on an outpatient basis.
The department offers diagnostics and treatment of the following diseases in adults:
Oncological diseases (kidney, adrenal, urethral, bladder, prostate, testicular and penile cancer)
Urinary incontinence
Damaged urological organs (kidneys, bladder, urethra and male reproductive organs)
Benign prostatic hyperplasia
Various congenital urological pathologies
Infectious urological diseases (acute and chronic)
Varicocele
Hydrocele
Spermatocele
And many other diseases
In the field of pediatric urology, both diagnosis and treatment of the following diseases are provided:
Cryptorchidism (undescended testicle)
Hydrocele
Varicocele
Vesicoureteral reflux
Renal pelvis stenosis
Meatal stenosis
Bladder stones
And many other diseases
Therapeutic options of the department include:
Conservative therapy
Minimally invasive surgery
Open interventions
Transurethral resection of the prostate (TURP)
Radical prostatectomy and HIFU treatment (prostate cancer)
Laser therapy
Circumcision (in children and adults)
Vasectomy
Removal of genital warts
Surgical sperm retrieval
Curriculum vitae
Prof. Andreas Gross studied medicine, history and political sciences at the Universities of Freiburg, Lakeland (Florida), Munich, Lübeck, and Wellington (New Zealand). He graduated from Medical University Lübeck (Germany) in 1987 and finished his doctoral thesis in 1988. His medical career started in the Department of Physiology at the University Hospital Lübeck, where he also spent a year in the Department of Surgery. His training in urology was conducted at the University Hospitals of Berlin and Hamburg. After his board certification, Dr. Gross became a consulting urologist at the University Hospital Göttingen. Here, he finished his professorial thesis in 1997 and became a Professor of Urology in 2001. In 2000, he was elected to be the Head of Department at Marienkrankenhaus in Bergisch Gladbach, the Teaching Hospital of the University of Cologne. In 2005, professor headed the Department of Urology at the Academic Teaching Hospital Asklepios Barmbek in Hamburg, Germany.
Membership in Professional Societies
German Society for Shock Wave Lithotripsy.
German Society of Urology, Chairman of the Working Group on Endourology.
Society of Endourology (New York), Board Member, Member of the Finance Committee.
Board Member of the European Association of Urology (ESUT).
European Intrarenal Surgery Society.
Corresponding Member of the American Society of Urology.
North-German Society of Urology.
North Rhine-Westphalia Association of Urology.
North Rhine-Westphalia Society for the Promotion of Young Urologists.
Société Internationale d'Urologie, Deputy National Delegate.
Honorary member of the South African Society of Urology.
Scientific Awards and Prizes
1993 and 1999 Peter Bischoff Prize.
2007 Asklepios Award 2007.
2007 Best Video Presentation 2007, Lower Urinary Tract Disease.
2008 Honorary Member of the Society of Urology in New York.
2008 Nomination: Berthold Leibinger's Innovation Award.
2012 Honorary Member of the South African Urological Association.
2014 Best Endourology and Stones Paper at the WCE.
2014 Best Video Presentation: Thulium laser prostatectomy.
2016 Honorary Member of the Hungarian Society of Urology.
2016 Award of the European Society of Urology (EAU), Congress 2016, Munich.
2016 Prize of the Medical Scientific Foundation of the Asklepios Barmbek Hospital.
2016 Award of the German Society of Urology (Winfried-Vahlensieck-Preis).
Photo of the doctor: (c) Asklepios Klinik Barmbek
---
About hospital
Accommodation in hospital
Vas deferens inflammation
Program [Description]
Surgical treatment of vas deferens inflammation with excision and funiculus drainage
Hospital: Academic Hospital Asklepios Barmbek Hamburg
Type:
Duration:
Price:
date_range
There are 88 vas deferens inflammation treatment hospitals on Booking Health website
Show all clinics