Academic Hospital Eichsfeld Heilbad Heiligenstadt
Social Pediatric Center (

101

)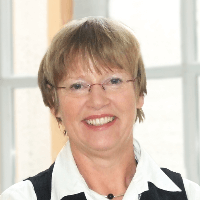 Dr. med.
Dietlind Klaus
Specialized in: pediatrics
About the department
The Social Pediatric Center at the Academic Hospital Eichsfeld under the direction of Dr. med. Dietlind Klaus specializes in the treatment and monitoring of young patients with developmental disorders, disabilities and chronic disorders. The doctors of the Center apply reliable and proven treatments in all medical fields (pediatric neurology, genetic psychology, psychosocial development). An outstanding feature of the Social Pediatric Center is cooperation of all age groups.
Within the framework of the comprehensive consultation, the pediatricians and therapists of the Center, headed by Dr. med. Dietlind Klaus, will determine your medical history and will make a thorough examination of your child to detect either medical or neurological disorders, if any. They will conduct further examinations, such as EEG, lab tests or imaging diagnostics and, if necessary, they can involve other experts of the Academic Hospital Eichsfeld, as well as external experts to discuss specific clinical cases together.
The Social Pediatric Center at the Academic Hospital Eichsfeld provides diagnosis, support and treatment of children and adolescents (0-18 years of age) suffering from the following conditions:
Delayed motor, language or mental development
Behavioral, emotional disorders, learning disabilities
Neurological diseases, such as spasticity, epilepsy, muscle weakness
Congenital malformations and syndromes
Severe multiple disorders
Eating and sleeping disorders
Severe anxiety or crying
Premature infants
Attention deficit hyperactivity disorder
Photo of the doctor: (c) Eichsfeld Klinikum
Social Pediatric Center.
Academic Hospital Eichsfeld Heilbad Heiligenstadt:

Request more information now.
We will be happy to answer all your questions.
---
Certificates