Academic Hospital Eichsfeld Heilbad Heiligenstadt
Department of Pneumology (

114005

)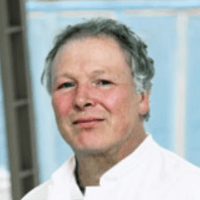 Dr. med.
Klaus Schild
Specialized in: internal medicine, pulmonology
About the department
The Department of Pulmonology at the Academic Hospital Eichsfeld in Worbis, headed by Dr. med. Klaus Schild, provides both inpatient and outpatient treatment of diseases of the lungs and bronchi as well as allergological clinical pictures. The diagnosis and treatment involve the use of the state-of-the-art medical equipment, for example, endoscopic ultrasound of the bronchi.
Depending on the severity of lung disease, the Academic Hospital Eichsfeld offers not only drug treatment, but also oxygen therapy or artificial ventilation that, if necessary, can be continued at home.
The Academic Hospital Eichsfeld provides treatment of the following pulmonological diseases:
Respiratory diseases, such as bronchial asthma, COPD and pulmonary emphysema
Various forms of pneumonia and their effects
Pneumothorax, pleural effusion (accumulation of fluid or air in the pleural cavity)
Various forms of pulmonary hypertension
Fibrotic diseases of lung tissue (e.g. pulmonary fibrosis or asbestosis)
Malignant diseases of the lungs, bronchi and costal pleura, including lymph nodes of chest
Photo of the doctor: (c) Eichsfeld Klinikum
Department of Pneumology.
Academic Hospital Eichsfeld Heilbad Heiligenstadt:

Request more information now.
We will be happy to answer all your questions.
---
Certificates