Treatment of varicocele with microsurgical subinguinal varicocelectomy (program ID:

155655

)
Academic Hospital Harlaching Munich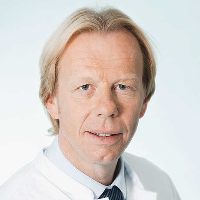 Head Physician
Prof. Dr. med.
Oliver Reich
Specialized in: urology, pediatric urology
Department of Urology and Pediatric Urology
Program includes:
Initial presentation in the clinic
clinical history taking
physical examination
review of medical records
laboratory tests:

complete blood count
general urine analysis
biochemical analysis of blood
indicators of inflammation
indicators blood coagulation

ultrasound of the urogenital system
preoperative care
microsurgical subinguinal varicocelectomy
symptomatic treatment
control examinations
cost of essential medicines and materials
nursing services
full hospital accommodation
explanation of future recommendations
Service
Price:
Type of program :
Expected duration of the program:
You may also book

Price:
About the department
According to the Focus magazine rating of 2017, the Department of Urology at the Academic Hospital Harlaching ranks among the top German departments specializing in prostate cancer treatment!
The Department of Urology and Pediatric Urology at the Academic Hospital Harlaching provides open surgical treatment for kidney, bladder, testicular and prostate tumors. Among the main focuses is the organ preservation surgery for kidney tumors. Also, the department provides surgical treatment of congenital pathologies of the urinary tract, as well as the treatment of stress incontinence with the help of special techniques. The scope of tasks of the department also covers plastic reconstructive interventions on the kidneys, ureter, gallbladder and external genitalia. About 2,500 inpatients are treated here every year. The chief physician of the department is Prof. Dr. med. Oliver Reich.
The department, headed by Professor Reich, treats congenital malformations of the urinary tract and performs plastic reconstructive interventions on the kidneys, ureters, bladder and external genitalia. Thanks to personal experience and high technological equipment, the department has a special qualification in the field of oncological diseases of the kidneys, bladder and prostate. Specialists of the department also treat urolithiasis and stasis in the urinary tract. In addition, the scope of tasks includes the treatment of erectile dysfunction and incontinence problems, as well as pediatric urology and emergency urological care.
The department is one of the world's largest centers of high-intensity focused ultrasound (HIFU-therapy) in the treatment of prostate cancer. This therapy uses energy of ultrasonic vibrations to create point zones of heating of predetermined and specified tissues. Inside the focus areas, the damaged tissue is heated up to 90 ° -100 ° C for a short period of time (up to 3 seconds), which leads to the death of tumor cells. With over 20 years of experience and having performed more than 3,000 operations using this method, the department has the largest experience in the world in this field. The department has an excellent reputation due to this method not only in Germany, but also accepts patients from all over the world, especially from the USA.
Main focuses of the department:
Treatment of tumors
Treatment of prostate cancer
Correction of congenital malformations
Treatment of incontinence
Plastic reconstructive interventions
Treatment of urolithiasis
Pediatric urology
Treatment of erectile dysfunction
The department offers the following types of conservative treatment:
Drug treatment of all urological diseases
Counseling and physico-conservative treatment of incontinence problems
Counseling and assistance in erectile dysfunction
Curriculum vitae
Since 2010 Head of the Department of Urology at the Hospital Harlaching.
01/2007 - 2010 Deputy Director and Senior Physician of the Department and Polyclinic of Urology at the University Hospital of the Ludwig-Maximilians-University Munich.
02/2003 - 12/2006 Senior Physician at the Department of Urology at the LMU Munich.
12/2001 Specialization in urology.
12/1994 - 12/1995 Practical year training in St. Gallen, Zurich, San Francisco and Munich.
04/1996 - 07/1997 Resident at the Department of Urology at the Cantonal Hospital in St. Gallen, Switzerland (Prof. Dr. D. Ackermann).
08/1997 - 07/1998 Resident at the Surgical Clinic of the Cantonal Hospital in St. Gallen, Switzerland (Prof. Dr. J. Lange).
08/1998 - 08/1999 Research Assistant in the Department of Urology at the Gutenberg University in Mainz (Prof. Dr. J. Thüroff).
08/1999 - 01/2003 Research Assistant in the Department of Urology at the LMU Munich (Prof. Dr. Dr. hc mult. A Hofstetter).
Habilitation
10/2004 Experimental and clinical studies on the reduction of blood loss during transurethral therapy for benign prostatic hyperplasia.
Academic education
05/1989 - 11/1995 Studied Human Medicine at the LMU Munich.
08/1993 - 11/1993 Research Associate in Harare, Zimbabwe. Prof. Dr. B. Reichart, Department of Cardiac Surgery, LMU Munich.
10/1998 In-vitro-studies on electrovaporization of the prostate.
School and military service
07/1986 - 10/1987 Civil Service at the Operating Room, Dr. med. Decker, Munich.
05/1987 General high school education at the Theodolinden-Gymnasium in Munich.
08/1984 - 07/1985 High School Colorado, USA (US High School Diploma).
Other positions and further qualifications
06/2008 Current board member and treasurer of the Bavarian Urologist Association e.V.
01/2008 - 06/2010 Founder and Director of the Interdisciplinary Prostate Center of LMU Munich.
01/2009 Additional specialization "Drug Tumor Therapy".
12/2008 Additional specialization "Andrology" (Bavarian State Medical Association).
09/2005 Current member and secretary of the working group "BPH" of the German Society of Urology.
01/2003 Current member of the "Commission for Urology" of the Bavarian Association for Quality Assurance in Inpatient Care.
Scientific lectures
Approximately 200 scientific lectures and presentations at national and international further education events and congresses.
Nominations, awards, prizes
Placement on appointment lists (W3 Department of Urology).
Rheinisch-Westfälische Technische Hochschule Aachen (in tertio loco) 2008.
Own prizes and awards
2004 Posterpreis European Association of Urology (EAU), Vienna "Drug-targeting with liposomal encapsulated paclitaxel in patients with hormone refractory prostate cancer".
2005 Wolfgang-Mauermayer-Preis der DGU"High Power (80W) Potassium-Titanyl-Phosphate (KTP) Laser Vaporization Of The Prostate In 66 High Risk Patients".
2007 European Association of Urology - American Association of Urology Scholar; Biennial award to 3 European urologists under 40 years.
2008 Best Video in "European Urology" 2008
2009 Winner EAU European Urology Challenge 2009.
Prizes and awards for group work
2009 Wolfgang Hepp Prize of the DGU "CEACAM1 - a novel urinary marker for bladder cancer detection".
Photo of the doctor: (c) München Klinik gGmbH
---
About hospital
Accommodation in hospital
Varicocele
Price:
Program [Description]
Treatment of varicocele with microsurgical subinguinal varicocelectomy
Hospital: Academic Hospital Harlaching Munich
Type:
access_time Duration:
date_range
There are 87 varicocele treatment hospitals on Booking Health website
Show all clinics
Certificates