Hospital Schwabing Munich
Department of Pediatric and Adolescent Medicine (

113873

)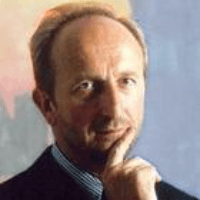 Prof. Dr. med.
Stefan Burdach
Specialized in: pediatric and adolescent medicine
About the Department of Pediatric and Adolescent Medicine at Hospital Schwabing Munich
The Department of Pediatric and Adolescent Medicine at the Hospital Schwabing Munich offers the full range of services for the diagnostics and treatment of various diseases in children. The department admits children of all age groups, ranging from premature babies weighing 500 grams to adolescents under the age of 18 years. The advanced medical and technical base, as well as long clinical experience of pediatricians allow them to offer young patients the most effective therapy using the latest medical advances. The department provides treatment of all possible diseases in children: malignant solid tumors, leukemias, diabetes mellitus, cardiovascular diseases, endocrine diseases, infectious diseases, allergies, diseases of the lungs, gastrointestinal tract and liver, nervous system, kidneys, as well as immunodeficiency disorders. The department admits annually more than 5,000 young patients and about 1,500 children receive therapy within a day hospital. Medical care meets the strictest requirements of professional pediatric societies and current clinical protocols. The department is headed by Prof. Dr. med. Stefan Burdach.
The department is proud of its outstanding success in the treatment of malignant solid tumors, diseases of the hematopoietic system and bleeding disorders. The department's specialists most often have to deal with the treatment of leukemias, lymphomas, myelodysplastic syndrome, congenital bone marrow failure, hemoglobinopathies, immune thrombocytopenia, bone and soft tissue sarcomas (Ewing's sarcoma, osteosarcoma, rhabdomyosarcoma), histiocytosis, etc. The treatment can take place on an inpatient or outpatient basis. The main therapeutic options of the department in this field include chemotherapy, radiation therapy, targeted therapy and bone marrow transplantation. Since such a diagnosis as cancer is always a huge challenge for a child and his family, the patient and his relatives can also receive psychological care from highly qualified specialists.
The treatment of cardiovascular diseases in children is also one of the priority areas of the department's work. Specialization includes the treatment of congenital and acquired heart diseases. Of particular interest is the treatment of congenital heart defects, arrhythmias, arterial hypertension, myocardial infectious diseases, syncopes and other pathologies. The department's pediatric cardiologists provide exclusively conservative treatment. The interventional catheter procedures and surgical treatment are carried out in cooperation with the German Heart Center Munich, which has state-of-the-art equipment and highly qualified staff for effective and safe treatment. In addition, the department has modern diagnostic equipment for detection of congenital heart defects at the stage of prenatal development.
The department's pediatric endocrinologists offer young patients preventive measures, screening tests, as well as diagnostics and treatment of hormonal imbalances. It should be noted that the department is one of the few highly specialized medical facilities in all of Bavaria with the focus on pediatric endocrinology. The department's doctors specialize in the diagnostics and treatment of growth disorders, disorders of sexual development, calcium and phosphorus metabolic disorders, excess body weight and obesity, thyroid, adrenal and pituitary diseases. Endocrine disorders are treated with the advanced drugs, which the department's specialists prescribe only on an individual basis, taking into account the particular clinical indications of the young patient.
The ​​department's medical team is also competent in the diagnostics and treatment of diseases of the nervous system. Epilepsy is one of the most common neurological disorders in children. It should be noted that the department is certified by the German Society for Epileptology and offers patients many innovative treatments for this pathology, which are available only in the best medical facilities in Germany. In addition to drug therapy using innovative medicines, the department's specialists have vast experience in the application of the ketogenic diet. The ketogenic diet allows the patient to achieve excellent results and significantly reduces the occurrence of epileptic seizures. In addition, the department successfully uses vagus nerve stimulation. It also provides effective treatment for many other neurological pathologies, including multiple sclerosis, mitochondriopathies, cerebral palsy, intellectual and cognitive developmental disorders, neurovascular diseases, neurometabolic diseases, hydrocephalus.
The department's range of medical services includes:
Diagnostics and treatment of cancers

Solid tumors
Leukemias
Lymphomas
Myelodysplastic syndrome
Congenital bone marrow failure
Hemophagocytic lymphohistiocytosis
Langerhans cell histiocytosis
Hemoglobinopathies
Immune thrombocytopenia
Bleeding disorders

Diagnostics and treatment of allergic diseases, lung diseases

Allergic rhinitis
Allergies to bee and wasp venom
Food intolerance
Neurodermatitis
Bronchial asthma
Chronic cough
Rare congenital or acquired lung diseases

Diagnostics and treatment of diabetes mellitus in children
Diagnostics and treatment of cardiovascular diseases

Congenital heart defects
Arrhythmias
Sudden dizziness, syncopes and thoracic pain
Arterial hypertension
Inflammatory heart disease (myocarditis, endocarditis and pericarditis)
Cardiovascular lesions due to systemic diseases

Diagnostics and treatment of endocrine disorders

Growth disorders
Puberty disorders and disorders of sex differentiation
Obesity
Thyroid diseases
Adrenal diseases
Pituitary diseases
Calcium and phosphorus metabolic disorders

Diagnostics and treatment of infectious diseases
Diagnostics and treatment of diseases of the gastrointestinal tract, liver

Acute and chronic vomiting, stool disorders, malabsorption, abdominal pain
Food intolerance
Lactose and fructose intolerance
Lipid metabolism disorders
Obesity and overweight
Acute and chronic liver diseases (hepatitis, metabolic disorders, care for children before and after liver transplantation)
Pancreatitis and exocrine pancreatic insufficiency
Short bowel syndrome in case of home parenteral nutrition
Chronic inflammatory bowel disease (ulcerative colitis and Crohn's disease)
Celiac disease
Gastroesophageal reflux disease

Diagnostics and treatment of neurological disorders

Epilepsy
Multiple sclerosis
Mitochondrial diseases
Cerebral palsy and movement disorders
Disorders of intellectual and cognitive development
Neurovascular disorders, including strokes in children
Hydrocephalus
Tuberous sclerosis complex
Neurocutaneous syndromes

Diagnostics and treatment of kidney diseases

Chronic and acute kidney failure
Kidney dysfunction
Arterial hypertension caused by kidney diseases
Hematuria
Proteinuria
Congenital malformations of the kidneys and urinary tract

Diagnostics and treatment of immunodeficiency disorders

Hypogammaglobulinemia
Louis-Bar syndrome
Chronic granulomatous disease
Hyper IgE syndrome
DiGeorge syndrome
Severe combined immunodeficiency
Severe chronic neutropenia
Wiskott-Aldrich syndrome
Different types of immune dysregulation

Diagnostics and treatment of cystic fibrosis (within the specialized outpatient hospital)
Diagnostics and treatment of other diseases in children
Curriculum vitae of Prof. Dr. med. Stefan Burdach
Professional Career
Prof. Dr. med. Stefan Burdach is the Head of the Department of Pediatric and Adolescent Medicine at the Hospital Schwabing Munich. He is also Professor in the Department of Pediatric and Adolescent Medicine at the Technical University of Munich.
From 1978 to 1983, Prof. Burdach underwent specialized training at the Children's Hospital in Cologne, as well as at the
Dana-Farber Cancer Institute of the Harvard Medical School in Boston. During his professional clinical training, pediatric oncology was of particular interest to him. The Professor received a scholarship from the German Research Foundation (1984-1987) for the research project on hematopoietic stem cells at the Stanford University Medical Center. This was followed by work at the Fred Hutchinson Cancer Research Center in Seattle where Dr. Stefan Burdach was trained in stem cell transplantation by the Nobel Prize winner Donnall Thomas.
In 1987, Prof. Burdach went to Duesseldorf to open a Laboratory for Experimental Hematology and Stem Cell Transplantation with colleagues and to initiate a Stem Cell Transplantation Program. In general, the specialist worked in Duesseldorf from 1987 to 1997. His last position was Deputy Chief Physician of the Center.
In 1997, he was appointed Head of the Department of General Pediatrics at the Martin Luther University Halle-Wittenberg. With the support of the German Cancer Aid, Prof. Burdach founded a regional Cell and Gene Therapy Center. In 2003, he became the Professor in the Department of Pediatric and Adolescent Medicine at the Technical University of Munich.
Research Activities
For nearly 25 years, Prof. Stefan Burdach has consistently proven to be an outstanding researcher. He made a major contribution to the treatment of cancer in children, in particular to stem cell therapy, immunotherapy and selective molecular therapy for tumors. Prof. Burdach is a prominent member of translational research and a role model for young scientists.
Clinical Interests
Prof. Stefan Burdach is mainly specialized in pediatric oncology and hematology – treatment of congenital blood diseases, leukemias and malignant tumors.
Awards and Honors
For his outstanding research activities, Prof. Burdach received numerous prestigious awards and honors, including the Hill Memorial Award from Stanford University, the Heynen Prize from Heinrich Heine University Duesseldorf, and the Kind Philipp Prize of the German Society for Pediatric Oncology and Hematology (GPOH).
Photo of the doctor: (с) München Klinik Schwabing
Department of Pediatric and Adolescent Medicine.
Hospital Schwabing Munich:

Request more information now.
We will be happy to answer all your questions.
---
Certificates