Academic Hospital St. Elisabethen Lörrach
Department of Pediatrics and Neonatology (

315298

)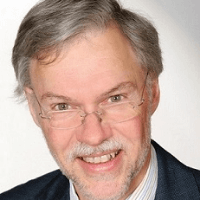 Prof. Dr. med.
Hubert Fahnenstich
Specialized in: pediatrics, neonatology
About the department
The Department of Pediatrics and Neonatology at the Academic Hospital St. Elisabethen Lörrach offers young patients the full range of medical services, and also takes care of the health and proper development of infants and newborns. The department diagnoses and treats children under the age of 18 years. The specialists in neonatology cooperate closely with obstetricians from the Department of Gynecology and Obstetrics, forming the Level I Perinatal Center (the highest standard of university-level perinatal medicine). The department is headed by Prof. Dr. med. Hubert Fahnenstich.
The scope of tasks for the department's pediatricians includes the treatment of diseases of the lungs, nervous system, psychoemotional disorders combined with somatic complaints and hormonal diseases (for example, diabetes mellitus) in childhood. Depending on the clinical case, the children and adolescents can be treated in ordinary patient rooms or Intensive Care Unit.
In the field of neonatology, the department specializes in intensive care in premature babies of all weight groups and full-term infants. Within the Level I Perinatal Center, an experienced team of specialists treats young patients at the highest level. The basis of medical care is a friendly, responsive attitude and modern medical technologies.
All the department's specialists make every effort to provide the most effective medical care to young patients. The high level of medical care is confirmed by the most prestigious German certificate for pediatric medical facilities – Ausgezeichnet. FÜR KINDER.
The main clinical focuses of the department include:
Diseases of the respiratory system

Respiratory distress syndrome in newborns
Bronchitis
Bronchial asthma of infectious and allergic origin
Pneumonia

Diseases of the cardiovascular system

Congenital heart defects
Congenital malformations of large vessels
Heart rhythm disturbances (arrhythmias)
Tachycardia and bradycardia of various origins

Endocrine diseases

Diabetes mellitus
Hypothyroidism, thyrotoxicosis
Congenital adrenal cortex dysfunction
Short stature, gigantism
Precocious puberty or delayed puberty

Pyelonephritis and impaired kidney function
Phosphorus-calcium metabolism disorders
Somatic complaints caused by psychoemotional disorders
Intensive care in premature babies of all weight groups and full-term infants
Emergency care in acute respiratory and cardiovascular failure
Other diseases and treatment methods
Photo of the doctor: (c) St. Elisabethen Krankenhaus gGmbH
Department of Pediatrics and Neonatology.
Academic Hospital St. Elisabethen Lörrach:

Request more information now.
We will be happy to answer all your questions.
---
Certificates