Academic Hospital St. Elisabethen Lörrach
Department of Pediatric Radiology (

371107

)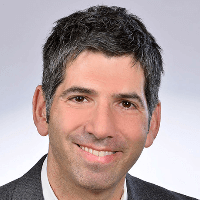 Dr. med.
Dan Wagner
Specialized in: pediatric radiology
About the department
The Department of Pediatric Radiology at the Academic Hospital St. Elisabethen Lörrach offers the full service range in this medical field. The department specializes in the diagnostics and treatment of children of any age category – from the first days after birth to adolescence. Since children are more sensitive to X-rays than adults, the specialists select the best diagnostic and treatment methods, which do not pose a risk to the child's health and at the same time have high efficiency, such as sonography and magnetic resonance imaging. The department is headed by Dr. med. Dan Wagner.
Both the diagnostics and treatment of children require an individual approach and high professionalism. When prescribing any diagnostic examination or type of therapy, the doctor necessarily takes into account the child's height, weight and general state of health.
The safest method of diagnostics for young patients is ultrasound scan. To carry out X-ray scans (traditional radiography, fluoroscopy, computed tomography), the doctors use special methods and devices to reduce the radiation dose.
The successful results of diagnostics and treatment provided by the department are facilitated by active cooperation with other departments of the hospital and partners from other medical facilities.
The department's medical team takes care of the comfort of children and their parents, creates a friendly atmosphere in the department. Both doctors and nurses are always ready to provide care and support.
The department's service range includes:
Ultrasound scans
Classic X-ray scans
Fluorography
CT scan
Magnetic resonance imaging
Other diagnostic options
Photo of the doctor: (c) St. Elisabethen Krankenhaus gGmbH
Department of Pediatric Radiology.
Academic Hospital St. Elisabethen Lörrach:

Request more information now.
We will be happy to answer all your questions.
---
Certificates