Academic Hospital Thalkirchner Straße Munich
Department of Dermotology, Allergology and Environmental Medicine (

284

)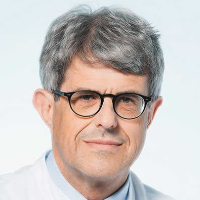 Prof. Dr. med.
Wilhelm Stolz
Specialized in: dermatology, allergology
About the department
In the Department of Dermatology, Allergology and Environmental Medicine, patients can receive complete medical services in related areas. The department also treats patients with severe skin diseases stationary. One of the focus of the department is the diagnosis and treatment of skin cancer. The pigmented skin tumors are diagnosed by the computerized videodermatoscopy and treated with special operational procedures.
Department of Dermotology, Allergology and Environmental Medicine.
Academic Hospital Thalkirchner Straße Munich:
Request more information now.
We will be happy to answer all your questions.
---
---
Certificates