Acibadem Healthcare Group Istanbul
Department of Dentistry, Oral and Maxillofacial Surgery (

302415

)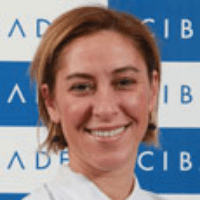 Dr. med.
Kubel Iltan Ozkut
Specialized in: dentistry, oral and maxillofacial surgery
About the department
The Department of Dentistry, Oral and Maxillofacial Surgery at the Acibadem Healthcare Group offers the modern diagnostics and treatment of dental diseases, maxillofacial pathologies and injuries. Medical care is provided in spacious and progressive treatment rooms in compliance with the highest hygiene standards. The team of the department's doctors consists of highly qualified dentists, endodontists, periodontists, maxillofacial surgeons, as well as specialists in preventive oral care. The department offers innovative technologies and excellent sterilization methods, which ensure the safest possible treatment. The department is headed by Dr. med. Kubel Iltan Ozkut.
The department's therapeutic options include the placement of bridges and crowns, implants, invisible removable dentures, as well as bonding, treatment of gum diseases, injured molars and temporomandibular joint (TMJ) dysfunction. All implantation procedures are performed under safe local anesthesia, in a convenient dental chair. In case of severe tooth decay, the patients are offered to install porcelain crowns. The clinical practice uses only high-quality materials, such as an alloy of porcelain with precious metals.
The department's specialists also deal with the correction of malocclusion. Bonding is carried out as part of the treatment of superficial caries, restoration of chipped or discolored teeth. The extraction of wisdom teeth is also one of the common procedures.
In addition, the field of ​​competence of the department's dentists includes aesthetic procedures, for example, the installation of veneers to correct the color and shape of teeth. Nowadays, porcelain laminate veneers are the best choice in aesthetic dentistry. This is a great way to improve the appearance of discolored, deformed and damaged teeth, as well as to correct bite problems. Whitening is another great way to improve the appearance of teeth. The department uses safe, fast and convenient whitening systems.
The key focuses of the department's work include:
Installation of dental implants
Installation of bridges and crowns
Installation of invisible removable dentures
Malocclusion correction
Treatment of gum diseases
Treatment of temporomandibular joint diseases
Dental bonding
Aesthetic procedures

Installation of veneers
Digital smile design
Gummy smile correction
Correction of tooth position
Correction of tooth discoloration
Smile makeover
Teeth whitening

Other services
Photo of the doctor: (c) Acibadem Healthcare Group Istanbul
Department of Dentistry, Oral and Maxillofacial Surgery.
Acibadem Healthcare Group Istanbul:

Request more information now.
We will be happy to answer all your questions.
---
Certificates