Asan Medical Center Seoul
Department of Oncology (

403237

)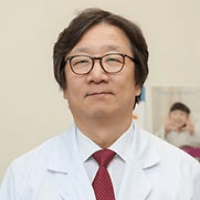 M.D., Ph.D.
Yoon-koo Kang
About the Department of Oncology at Asan Medical Center Seoul
The Department of Oncology at the Asan Medical Center offers diagnosis and treatment of a broad range of oncological diseases. These include stomach cancer, lung cancer, colorectal cancer, malignant lymphoma, multiple myeloma, pancreatic cancer, esophageal cancer, head and neck cancer, urologic cancer, sarcoma, liver cancer, etc. Various cancer types are treated within specialized centers, which apply the latest medical advancements. The department is headed by Dr. Yoon-koo Kang.
The department offers excellent expertise and the most innovative treatment methods in treatment of all cancer types. The well-thought, efficient system of cooperation within the department allows patients to receive fast diagnosis and best medical services. For instance, in case of lung cancer the treatment strategy is determined by a multidisciplinary team involving specialists of pulmonology and critical care medicine, oncology, thoracic and cardiovascular surgery, radiation oncology, radiology, nuclear medicine and pathology. Based on rich experience in integrated treatment and the advanced treatment technology of each field, the department ensures the best treatment outcome for the patient.
Main areas of the department:
Lung cancer
Stomach cancer
Esophageal cancer
Colorectal cancer
Breast cancer
Liver cancer
Head and neck cancer
Gynecologic cancer
Biliary tract and pancreatic cancer
Urologic cancer
Bone soft tissue sarcoma
Brain tumor
Skin cancer
Center for Precision Cancer Medicine
Hematopoietic stem cell transplantation
And other diagnostic and therapeutic options
Curriculum vitae of M.D., Ph.D. Yoon-koo Kang
Education
Doctor of Medicine, Seoul National University.
Master of Medicine, Seoul National University.
Bachelor of Medicine, Seoul National University.
Major Professional Experiences
Assistant Professor, Associate Professor, Professor in Oncology, UUCM AMC.
Research Fellow in Medicine Branch, National Cancer Institute, NIH of USA.
Fellowship in OncologyHematology, Seoul National University Hospital, Seoul, Korea.
Residency in Internal Medicine, Seoul National University Hospital, Seoul, Korea.
Internship in Seoul National University, Seoul, Korea.
Photo of the doctor: (c) Asan Medical Center
Department of Oncology.
Asan Medical Center Seoul:

Request more information now.
We will be happy to answer all your questions.
---