Asan Medical Center Seoul
Department of Ophthalmology (

403238

)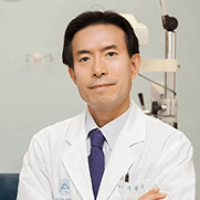 M.D., Ph.D.
Michael Kook
Specialized in: ophthalmology
About the Department of Ophthalmology at Asan Medical Center Seoul
The Department of Ophthalmology at the Asan Medical Center deals with the diagnosis, analysis and treatment of all sorts of eye diseases. These include cataract, glaucoma, retina diseases, optic nerve diseases, amblyopia, congenital and genetic disorders, etc. In addition, the department also specializes in the ophthalmic plastic reconstruction. The most advanced treatment methods are applied including various laser therapy methods. The department is headed by Dr. Michael Kook.
The department is one of the leading centers for treatment of retinal disorders. The specialists of the department have unique expertise in treatment of diabetic retinopathy, age-related macular degeneration (AMD), retinal detachment, uveitis, macular holes, retinal artery/vein occlusion, bleedings, etc.
The department offers all common treatment methods including laser therapy, injection therapy (in diseases such as wet age-related macular degeneration, proliferative diabetic retinopathy, diabetic macular edema, retinal vein occlusion, and uveitis) as well as transconjunctival sutureless vitrectomy (in such diseases as retinal detachment, prolonged intraocular hemorrhage, epiretinal membrane or macular holes).
The range of medical services of the department includes diagnosis and treatment for:
Diseases of anterior and posterior eye segments
Cataract
Glaucoma
Age-related macular degeneration
Various retinal vascular diseases (proliferative diabetic retinopathy, retinal vein occlusion)
Retinal detachment
Diabetic macular edema
Prolonged intraocular hemorrhage
Epiretinal membrane or macular holes
Uveitis
And other diseases of eye and its appendages
Curriculum vitae of M.D., Ph.D. Michael Kook
Education
Doctor of Medicine, University of Michigan.
Bachelor of Medicine, University of Michigan.
Major Professional Experiences
Professor in Ophthalmology, UUCM AMC.
Assistant Professor UCLA Jules Stein Eye Institute.
Residency, Fellowship in University of Texas Medical Center.
Internship in University of Michigan Hospital.
Photo of the doctor: (c) Asan Medical Center
Department of Ophthalmology.
Asan Medical Center Seoul:

Request more information now.
We will be happy to answer all your questions.
---