Asan Medical Center Seoul
Department of Rheumatology (

403259

)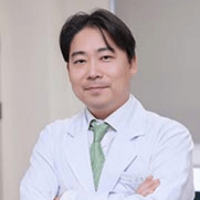 M.D., Ph.D.
Yong-gil Kim
Specialized in: rheumatology
About the department
The Department of Rheumatology at the Asan Medical Center is concerned with the diagnosis and treatment of all rheumatic diseases. The department specializes in autoimmune disorders such as rheumatoid arthritis, osteoarthritis as well as gout, systemic erythematosus lupus, rheumatoid spondylitis, Behcet's disease, myositis in which inflammation invades the muscles, other diverse kinds of vasculitis and rare autoimmune disorders. Chief physician is Dr. Yong-gil Kim.
The specialists of the department are constantly developing existing treatment programs. Many revolutionary treatment methods such as biological therapy are used in the department on a regular basis.
The range of medical services of the department includes diagnosis and treatment for the following diseases:
Rheumatoid arthritis
Osteoarthritis
Systemic erythematosus lupus
Gout
Myositis and dermatomyositis
Rheumatoid spondylitis
Sjogren syndrome
Behcet's disease
Fibromyalgia
Systemic sclerosis
Overlap syndrome diseases
Palindromic rheumatism
Polymyalgia rheumatica
Vasculitis
Etc.
Curriculum vitae
Education
Doctor of Medicine, University of Ulsan.
Master of Medicine, University of Ulsan.
Bachelor of Medicine, Yonsei University.
Major Professional Experiences
Associate Professor of Rheumatology, UUCM AMC.
Fellowship of Stanford University PostDoc, USA.
Assist Professor of Rheumatology, UUCM AMC.
Fellowship of Rheumatology, UUCM AMC.
Photo of the doctor: (c) Asan Medical Center
Department of Rheumatology.
Asan Medical Center Seoul:

Request more information now.
We will be happy to answer all your questions.
---