Asan Medical Center Seoul
Department of Stomach Surgery (

403260

)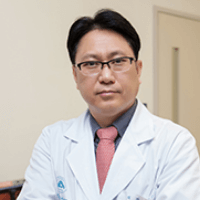 M.D., Ph.D.
Beom-su Kim
Specialized in: stomach surgery
About the Department of Stomach Surgery at Asan Medical Center Seoul
The Department of Stomach Surgery at the Asan Medical Center provides gastrointestinal surgery for patients with the stomach cancer, gastrointestinal stromal tumor, peptic ulcer diseases, esophageal reflux as well as conducts metabolic and bariatric surgeries and herniotomy. Each patient is provided with a customized treatment plan. Depending on the exact conditions of a patient, either conventional open surgery, laparoscopic surgery or a robotic surgery is selected. Chief physician of the department is Dr. Beom-su Kim.
The department offers unique expertise in treatment of stomach cancer (Stomach Cancer Center). The center holds multidisciplinary meetings such as a weekly conference for stomach cancer and a monthly conference for gastrointestinal stromal tumors (GISTs), where medical professionals discuss complicated cases and therapy strategies. A decisive feature of the center lies in the collaborative treatment approach, in which specialists in the fields related to stomach cancer such as stomach surgery, gastroenterology, oncology, radiology and pathology, etc. are involved.
Specialists of the department perform about 1,800 stomach surgeries and about 1,200 laparoscopic surgeries a year.
Focuses of the department are:
Stomach cancer (Stomach Cancer Center)
Gastrointestinal stromal tumor
Peptic ulcer diseases
Esophageal reflux
Metabolic and bariatric surgeries
Herniotomy
Other gastric and metabolic diseases
Curriculum vitae of M.D., Ph.D. Beom-su Kim
Education
Doctor of Medicine, University of Ulsan.
Master of Medicine, University of Ulsan.
Bachelor of Medicine, Chonnam National University.
Major Professional Experiences
Clinical Instructor, Assistant Professor in Stomach Surgery, UUCM AMC.
Fellowship in UUCM AMC.
Residency in UUCM AMC.
Internship in Catholic Medical Center.
Photo of the doctor: (c) Asan Medical Center
Department of Stomach Surgery.
Asan Medical Center Seoul:

Request more information now.
We will be happy to answer all your questions.
---