Asklepios Childrens Hospital Sankt Augustin
Department of Pediatric Surgery and Pediatric Urology (

303069

)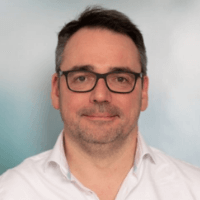 Dr. med.
Marcus Pauly
Specialized in: pediatric surgery, pediatric urology
About the department
The Department of Pediatric Surgery and Pediatric Urology at the Asklepios Children's Hospital Sankt Augustin offers all the options of modern surgical treatment. An integral part of clinical practice is also the treatment of pathologies and malformations of the genitourinary tract in boys. The surgeons of the department have a perfect command of the classic and progressive surgical techniques for the treatment of complex malformations in children, surgery for newborns, correction of chest wall deformities and treatment of injuries of varying severity. The department's service range is complemented by plastic and laser surgery in children. The Chief Physician of the department is Dr. med. Marcus Pauly.
The specialists of the department have unique competence in the field of surgical interventions to correct pectus excavatum. This pathology is more common in boys than in girls. In addition, one in five patients with this diagnosis develops scoliosis. When choosing treatment tactics, the surgeons of the department prefer minimally invasive Nuss procedure. The operation is performed under anesthesia, with thoracoscopic guidance. In the absence of complications, the length of hospital stay is about 7-12 days. In some cases, young patients manage to avoid surgery (in case of non-extensive deformity). An alternative to surgery is vacuum extractor therapy. To successfully correct the deformation using this technique, a vacuum extractor should be used daily for several hours. Depending on the initial situation and the purpose of treatment, therapy can last from several months to several years.
An important focus of the department is pediatric trauma surgery. The doctors of the department are well aware that the treatment of injuries and fractures in children requires a special approach and understanding of the characteristics of a growing organism. The department treats injuries using conservative and surgical techniques. The experts from the Departments of Radiology, Neurosurgery, Pediatric Orthopedics, Oral and Maxillofacial Surgery are often involved in the therapeutic process.
An experienced team of pediatric urologists of the department takes care of the health of young patients with undescended testicles, phimosis, hydrocele, hypospadias and vesicoureteral reflux. Almost all of these pathologies are congenital and require surgical correction, which is recommended in the first years of a child's life.
The service range of the department includes:
Surgical correction of complex malformations and neonatal surgery

Anal atresia
Complex cloacal malformations (for example, severe degrees of anorectal pathology in girls)
Esophageal atresia
Hirschsprung's disease
Abdominal wall defects (omphalocele and laparoschisis)
Lung malformations
Intestinal atresia (duodenal atresia, small and large intestinal atresia)
Necrotic enterocolitis
Intestinal invagination
Pyloric stenosis
Diaphragmatic malformations (congenital diaphragmatic hernia)
Urogenital malformations
Ureteral stenosis

Pectus excavatum correction

Minimally invasive Nuss surgical procedure
Vacuum extractor therapy

Surgical treatment of urological diseases

Undescended testes (cryptorchidism)
Phimosis
Hydrocele
Hypospadias
Vesicoureteral reflux

Conservative and surgical treatment of injuries in children (osteosynthesis procedures)

Osteosynthesis with Kirschner wires
Intramedullary elastic osteosynthesis
Screw osteosynthesis (depending on the age of the patient)
External fixation

Plastic surgery

Syndactyly and polydactyly correction
Scar revision (for example, after burns or injuries)
Correction of nevi, lymphangiomas and hemangiomas (assessment and treatment planning: cryotherapy, ND-YAG laser therapy, resection)
Birthmark removal

Laser surgery

Hemangiomas and lymphangiomas
Naevus flameus
Vascular malformations
Spider naevus

Diagnostics within the specialized Functional Laboratory

pH metry and impedance-pH metry
Esophageal manometry
Uroflowmetry and electromyography
Cystomanometry and video urodynamics
Rectomanometry

Other diagnostic and therapeutic services
Photo of the doctor: (c) Asklepios Klinik Sankt Augustin GmbH
Department of Pediatric Surgery and Pediatric Urology.
Asklepios Childrens Hospital Sankt Augustin:

Request more information now.
We will be happy to answer all your questions.
---
Certificates