Asklepios Childrens Hospital Sankt Augustin
Department of Pediatric Surgery and Urology (

303069

)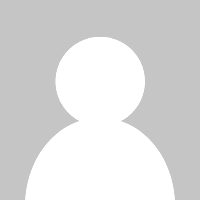 Dr. med.
Dario Zovko
Specialized in: pediatric surgery and urology
About the Department of Pediatric Surgery and Urology at Asklepios Childrens Hospital Sankt Augustin
The Department of Pediatric Surgery and Urology at the Asklepios Childrens Hospital Sankt Augustin offers the full range of modern surgical treatment for young patients of all age groups. The department's team of doctors has been dealing with the surgical correction of congenital and acquired malformations in children, treatment of injuries, performance of plastic surgery and laser interventions for many years. Of particular interest to the department's specialists is the treatment of genitourinary pathologies and malformations in boys. The surgeons of the medical facility have a perfect command of classical and minimally invasive techniques. Preference is always given to low traumatic surgery, which allows the doctors to save the child from severe pain and long-term postoperative recovery. Doctors strive to maintain a pleasant and friendly atmosphere in the department so that children feel as comfortable as possible and do not experience fear of the upcoming treatment. The Head Physician of the department is Dr. med. Dario Zovko.
The department's surgeons are rightfully proud of their unique professional skills in the field of pectus excavatum repair. This pathology is more common in boys. In addition, one in five patients with this diagnosis develop concomitant scoliosis. When choosing a treatment strategy, the department's surgeons prefer the minimally invasive Nuss procedure. The operation is performed under anesthesia and with thoracoscopic guidance. If there are no complications, the duration of hospital stay is about 7-12 days. In some cases, with a minor deformity, young patients can avoid the surgical intervention. An alternative to surgery is vacuum extraction. To successfully repair the deformity with this technique, a vacuum extractor is used daily for several hours. Depending on the initial situation and the goal of treatment, the procedures can last from several months to several years.
An important area of ​​the department's work is pediatric traumatology. Doctors are well aware that the treatment of injuries and fractures in children requires a special approach and understanding of the characteristics of a growing organism. The treatment of injuries involves the use of conservative and surgical techniques. Doctors from the Departments of Radiology, Neurosurgery, Pediatric Orthopedics, Oral and Maxillofacial Surgery are often involved in the therapeutic process. The specialists most often perform various modifications of osteosynthesis: Kirschner wire osteosynthesis, intramedullary elastic osteosynthesis, external fixation osteosynthesis, screw osteosynthesis, etc.
The department's experienced team of pediatric urologists takes care of the health of young patients with undescended testicles, phimosis, hydrocele, hypospadias and vesicoureteral reflux. Almost all pathologies are congenital and require surgical repair in the very first years of the child's life. Urological operations in children are usually performed using sparing surgical techniques, on an outpatient basis.
The department's range of medical services includes the following surgical options:
Surgical repair of complex malformations and surgical interventions in newborns

Surgery for anal atresia
Surgery for complex cloacal malformations (for example, severe anorectal pathology in girls)
Surgery for esophageal atresia
Surgery for Hirschsprung's disease
Surgery for abdominal wall defects (omphalocele and laparoschisis)
Surgery for lung malformations
Surgery for intestinal atresia (duodenal atresia, small and large intestine atresia)
Surgery for necrotizing enterocolitis
Surgery for intussusception
Surgery for pyloric stenosis
Surgery for congenital diaphragmatic hernia
Surgery for urogenital malformations
Surgery for ureteral stricture

Pectus excavatum repair

Minimally invasive Nuss procedure
Therapy with a vacuum extractor

Surgical treatment of urological diseases

Surgery for undescended testicles (cryptorchidism)
Surgery for phimosis
Surgery for hydrocele
Surgery for hypospadias
Surgery for vesicoureteral reflux

Conservative and surgical treatment of injuries in children (osteosynthesis)

Kirschner wire osteosynthesis
Intramedullary elastic osteosynthesis
Screw osteosynthesis (depending on the age of the patient)
External fixation osteosynthesis

Plastic surgery

Syndactyly and polydactyly repair
Scar revision (for example, after burns or injuries)
Removal of nevi, lymphangiomas and hemangiomas (cryotherapy, ND-YAG laser therapy, resection)
Removal of birthmarks

Laser surgery

Removal of hemangiomas and lymphangiomas
Port-wine stains (nevus flammeus)
Repair of vascular malformations
Removal of spider nevus

Other surgical options
Curriculum vitae of Dr. med. Dario Zovko
Since July 1, 2021, Dr. med. Dario Zovko has been the Head of the Department of Pediatric Surgery and Urology at the Asklepios Children's Hospital Sankt Augustin. In 1991, the specialist had his board certification in Pediatric Surgery, and in 1994 began his professional career in German hospitals. He worked as Managing Senior Physician in the Department of Pediatric Surgery at the hospitals in Mannheim and Krefeld. Prior to his appointment at the Asklepios Children's Hospital Sankt Augustin, Dr. Dario Zovko worked as Deputy Head Physician of the Department of Pediatric Surgery at the University Hospital Marburg. The doctor has over 30 years of successful clinical practice, so he is a recognized expert in all areas of pediatric surgery. The priority fields of work include the correction of congenital and acquired malformations, including especially complex ones, in newborns and premature babies, the treatment of traumatic injuries and burns in children, tumor surgery in children, as well as the treatment of hand malformations and injuries. It is worth noting that Dr. Dario Zovko has performed many successful minimally invasive surgical interventions.
Photo: (c) depositphotos
Department of Pediatric Surgery and Urology.
Asklepios Childrens Hospital Sankt Augustin:

Request more information now.
We will be happy to answer all your questions.
---
Certificates