Asklepios Childrens Hospital Sankt Augustin
Department of Pediatric Cardiology (

303071

)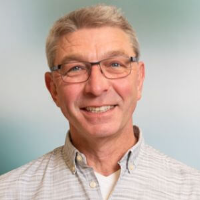 Dr. med.
Walter Wiebe
Specialized in: pediatric cardiology
About the Department of Pediatric Cardiology at Asklepios Childrens Hospital Sankt Augustin
The Department of Pediatric Cardiology at the Asklepios Children's Hospital Sankt Augustin offers preventive heart check-up, diagnostics and effective treatment of congenital and acquired heart defects in children of all age groups. The health of young patients is in the safe hands of an experienced team of doctors and nursing staff, who successfully deal with the treatment of both common and rare heart defects. The department has a specialized modern cardiac catheterization laboratory for interventional catheter-based diagnostics and treatment. The laboratory specialists perform more than 750 diagnostic and therapeutic interventional procedures on the heart annually. 7-14 days after the therapeutic interventional procedure, young patients undergo an outpatient follow-up medical check-up, including a clinical examination, electrocardiography and echocardiography. It is important for cardiologists to provide the child with effective medical care in a pleasant and friendly atmosphere. The department is headed by Dr. med. Walter Wiebe.
The primary task of the department's cardiologists is the treatment of young children, adolescents and adults with congenital heart defects. The key to the successful treatment of such pathologies is comprehensive diagnostics with the use of state-of-the-art equipment: systems for electrocardiography, echocardiography, spiroergometry, magnetic resonance imaging, as well as devices for diagnostic cardiac catheterization. Complex clinical cases are considered at interdisciplinary boards with the participation of pediatric cardiologists, cardiac surgeons, and intensive care specialists. According to the diagnostic results and a cooperative expert review of the clinical case, an optimal treatment strategy is developed in compliance with the child's individual needs. As a rule, a classic operation or an interventional catheterization is indicated to a child for congenital heart defect repair. The department's cardiologists are competent in interventional catheter-based procedures such as atrial septal defect closure with occluders, stent implantation, heart valve replacement surgery, direct administration of drugs for pulmonary hypertension, and others.
The department's specialists also admit young patients with arrhythmias. In some cases, a course of drug therapy is sufficient, but there are also cases when a pacemaker is required to normalize the heart rhythm. After this procedure, the child remains under close medical supervision. As of today, about 300 children and adolescents with implanted pacemakers or defibrillators are being monitored in the department. The department's specialists work with devices from almost all manufacturers and adjust them in accordance with the needs of patients, if necessary.
The department's pediatric cardiologists also provide medical care to children with arterial hypertension. Children most often suffer from high blood pressure due to other pathologies, such as heart and kidney diseases. In this case, symptomatic arterial hypertension is diagnosed in a child, and the therapy is aimed at the treatment of the underlying health condition. However, there are also cases of essential hypertension in clinical practice, in which high blood pressure is not a consequence of other diseases. The first-line therapy in such cases is lifestyle modification: a healthy diet, regular physical activity, walking, swimming, and the maximum elimination of stressful situations. If the above mentioned measures do not ensure the desired result, the child will be prescribed therapy with antihypertensive drugs.
The department's main clinical activities include:
Diagnostics and treatment of congenital heart defects in children, monitoring of adults with congenital heart defects
Diagnostics and treatment of acquired heart disease in children and adolescents

Chest pain and heart murmurs
Syncope
Acute rheumatic fever
Kawasaki disease
Cardiomyopathy
Pericarditis
Myocarditis
Endocarditis

Diagnostics and treatment of arterial hypertension in children
Diagnostics and treatment of cardiac arrhythmias
Diagnostics and treatment of other heart diseases
The department's diagnostic and therapeutic options include:
Diagnostics

Electrocardiography
Echocardiography
Spiroergometry
Magnetic resonance imaging
Angiography (catheter-based examination)

Treatment

Drug therapy
Interventional catheter-based therapy

Atrial septal defect closure with occluders
Stent implantation and balloon dilatation
Heart valve replacement surgery
Pacemaker implantation
Defibrillator implantation
Monitoring for young patients after the implantation of pacemakers, defibrillators

Other diagnostic and therapeutic methods
Photo of the doctor: (c) Asklepios Klinik Sankt Augustin GmbH
Department of Pediatric Cardiology.
Asklepios Childrens Hospital Sankt Augustin:

Request more information now.
We will be happy to answer all your questions.
---
Certificates