Department of Diagnostics (

341694

)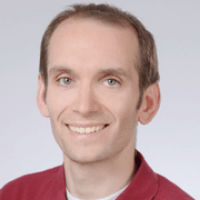 Dr. med.
Ralph Baader
Specialized in: diagnostics, check-up
About the Department of Diagnostics at ATOS Clinic Heidelberg
The Department of Diagnostics at the ATOS Clinic Heidelberg offers the full range of diagnostic services at the highest level of modern medicine. The department has innovative diagnostic equipment that allows to identify various diseases at the earliest stages, and thus ensure their prompt elimination. It offers a unique interdisciplinary diagnostic Check-Up-Program, which is easily adapted to the specific clinical picture and individual needs and wishes of the patient. The department is headed by Dr. med. Ralph Baader.
Diagnosis begins with a personal consultation, on which the doctor discusses with the patient what kind of investigations they need to undergo. The department offers a basic diagnostic examination and extensive examination of the whole organism, taking into account the individual needs of the patient.
The basic examination includes a complete blood count, examination of the general physical condition, blood pressure measurement, examination of the condition of the heart, thyroid, blood vessels, abdominal organs and lungs. The basic examination usually takes two hours. After analyzing the results of the tests, the doctor may prescribe additional diagnostic procedures.
The extensive examination is carried out on an outpatient basis and takes 2-3 days. This examination includes all basic tests, as well as the full range of additional tests: tests for allergies and rheumatic diseases, orthopedic examination, imaging tests for early detection of oncological diseases, holter ECG monitoring, early diagnosis of Parkinson's disease and many others. Also, additional services are offered, such as the diagnosis of physical abilities, nutrition counseling and individual coaching.
The diagnostics is carried out on the state-of-the-art equipment in accordance with highest international standards. The experienced and qualified doctors of the department always make a detailed analysis of all the patient's tests, explain the further steps and try to provide moral support to the person.
Curriculum vitae of Dr. med. Ralph Baader
Studied medicine at the Johannes Gutenberg University in Mainz.
2011 Received his doctorate from Johannes Gutenberg University Mainz.
2004 - 2011 Emergency Service Speyer.
2011 -2015 Department of Cardiology in Neustadt.
Since 2015, Chief Physician of the Department of Diagnostics, ATOS Orthopedic Clinic Heidelberg.
Membership in Professional Societies
German Society of Internal Medicine (DGIM).
Photo of the doctor: (c) ATOS Klinik Heidelberg
Department of Diagnostics.
ATOS Clinic Heidelberg:

Request more information now.
We will be happy to answer all your questions.
---