Department of General Anesthesia (

364708

)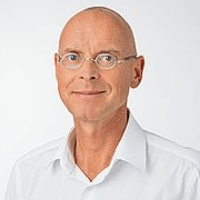 Dr.
Eckehard Weber
Specialized in: general anesthesia
About the Department of General Anesthesia at ATOS Clinic Heidelberg
The Department of General Anesthesia at the ATOS Clinic Heidelberg offers a full range of services in this area of medicine. Almost all patients are afraid or at least worried about surgical intervention, but thanks to modern anesthetics and innovative surgical methods that are used in the department, painless surgical treatment painless surgical treatment, maximum safety and optimal result is guaranteed here. The chief physician of the department is Dr. Eckehard Weber, who owns many years of experience in the area of his specialization.
A patient remains under the thorough observation of highly-qualified specialists before, during and after surgery. The specialists are always ready to help, answer any questions and support a patient morally thus ensuring maximum comfortable stay in the department.
It's known that key tasks of anaesthesia is to remove pain during painful diagnostic and surgical procedures. To reach the goal, the medical team of the department has the most modern anesthetic drugs that are well tolerated by the body and provide effective action. For example, one of these drugs is the opioid analgesic Alfentanil, that is well tolerated by the human body and well eliminates pain. When using this analgesic, the patient easily falls asleep and wakes up, and half an hour after leaving the anesthesia, 95% of all patients do not experience any consequences of anesthesia.
It should be noted that modern anesthesia, used by specialists of the department, is very safe, and there is practically no risk of serious side effects after its application.
The range of medical services of the department covers:
All modern methods of anesthesia
Peri- and postoperative anesthesia, including emergency pain therapy
Regional anesthesia, including the use of catheters themselves or catheters in combination with general anesthesia for surgery or analgesic therapy
Curriculum vitae of Dr. Eckehard Weber
Studying medicine in the Ludwig Maximilian University Munich
Clinical activity
1995 - 1996 Department of Anesthesia and Intensive Care of Munich and Harlaching Clinics.
1996 Mastering the theoretical basis of emergency medical care.
1996 - 1999 Assistant Physician, Intensive Care Anesthesia Unit, Red Cross Clinic in Munich, Taxisstraße Women's Clinic.
1999 - 2003 Assistant Doctor, Department of Anesthesia and Surgical Intensive Care, Schwabing Clinic, Munich.
1993 - 2003 Emergency doctor, Munich.
Since 2003 Chief Physician of the Department of General Anesthesia in ATOS Clinic Heidelberg.
Membership in the professional societies
Member of the German Society of Anesthesiology and Intensive Care.
Member of the Professional Association of Anesthesiologists in Germany.
Active member of the European Society of Anaesthesiology.
Photo of the doctor: (c) ATOS Klinik Heidelberg
Department of General Anesthesia.
ATOS Clinic Heidelberg:

Request more information now.
We will be happy to answer all your questions.
---