Department of Nuclear Medicine (

367764

)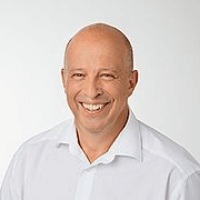 Dr. med.
Dirk Aufderstrasse
Specialized in: nuclear medicine
About the Department of Nuclear Medicine at ATOS Clinic Heidelberg
The Department of Nuclear Medicine at the ATOS Clinic Heidelberg offers the full range of services in this focus. Much attention is paid to all traditional diagnostic methods in the field of nuclear medicine and outpatient therapeutic procedures, for example, radiation synovectomy (a method for treating inflammatory joint diseases with the help of isotopes). The medical team of the department consists of qualified and experienced workers, whose goal is to provide quality medical care in accordance with the international standards. The department is headed by Dr. med. Dirk Aufderstrasse.
The department has the state-of-the-art equipment: a dual-core Philips camera of the latest generation, a BrightView camera that allows to take images from various angles, the latest system for single-photon emission computed tomography, etc. The use of such innovative technologies allows minimizing radiation exposure as much as possible. In cooperation with the Department of Radiology, patients are offered combined examinations – SPECT-CT and SPECT-MRI.
The range of medical services of the department includes:
Skeletal scintigraphy

Arthrosis
Bone tissue inflammation
Avascular necrosis (circulatory disorders in bones)
Impaired healing after fractures, replacement of a joint prosthesis or other operations on the bones
Bone pain of unknown origin
Pain that persists after trauma if there is no fracture on the X-ray
Bone tumors or destructive changes in bones
Monitoring of malignant tumors that can lead to bone metastases

Renal scintigraphy

Examination to identify the causes of high blood pressure, which can be caused by impaired kidney function
Examination of the function of each kidney separately and their overall function in diseases, such as a contracted kidney
Kidney failure (with or without obstruction of the urinary tract)
Impaired outflow of ureters with reflux or obstruction (e.g., impaired outflow due to the tumor)
Monitoring after urinary tract surgery
Functional examination after kidney transplantation, kidney damage and prior to certain interventions

Thyroid scintigraphy

Reduced or increased activity of thyroid nodules and abnormalities in the tissue structure
Assessment of the total metabolic activity of thyroid tissue (quantitative assessment)

Single-photon emission computed tomography (SPECT)
Pain therapy in joint diseases (under the control of imaging systems)
And other methods of diagnosis and treatment
Curriculum vitae of Dr. med. Dirk Aufderstrasse
1981 - 1987 Study of medicine and PhD defense at the Heidelberg University.
Clinical Activities
1988 - 1993 Internship in the Municipal Hospital Wuppertal-Barmen (Academic Hospital of the Heinrich Heine Düsseldorf University).
1992 Medical Specialist in Nuclear Medicine (Medical Association of the North Rhine).
1993 - 1998 Medical practice specializing in nuclear medicine, Hagen, Westphalia.
Since 1999 Head of the Department of Nuclear Medicine at the ATOS Clinic Heidelberg.
Membership in Professional Societies
German Society of Nuclear Medicine (DGN).
Southwestern German Society of Nuclear Medicine (SWDGN).
Professional Association of Physicians specializing in Nuclear Medicine (BDN).
Photo of the doctor: (c) ATOS Klinik Heidelberg
Department of Nuclear Medicine.
ATOS Clinic Heidelberg:

Request more information now.
We will be happy to answer all your questions.
---