Department of Radiology (

367766

)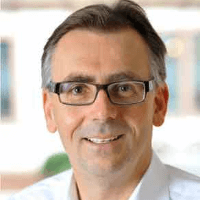 Dr. med.
Stefan Schneider
Specialized in: radiology
About the Department of Radiology at ATOS Clinic Heidelberg
The Department of Radiology at the ATOS Clinic Heidelberg offers the full range of services in this medical focus. Thanks to excellent technical equipment, long experience and high professionalism, the department specialists provide accurate diagnostics and optimal treatment results even in the most difficult clinical conditions. Of particular interest are MRI examinations of all areas of the body, heart, blood vessels, mammary gland and MRI scan for early detection of Alzheimer's disease. The department is headed by Dr. med. Stefan Schneider.
The department has the state-of-the-art equipment: two 1,5 Tesla magnetic resonance imaging systems with the latest SENSE technology for optimal heart diagnostics, an open high-field magnetic resonance imaging machine (1,0 Tesla), a 16-helical multilayer computerized tomography scanner, a digital radiographic system for creating fully digital X-ray images with the minimum radiation dose and many other diagnostic devices.
The range of medical services of the department includes:
Diagnosis and treatment of back pain (CT-guided periradicular therapy)
Therapy for pain relief in joints under the control of imaging systems (radisosynovectomy (RS))
Special MRI scanning for early detection of Alzheimer's disease and prevention of its progression (to date, this pathology is incurable)
Diagnostics for the detection of oncological diseases with the help of MRI (high-end magnetic resonance tomography Philips Ingenia 1,5 Tesla)
Virtual colonoscopy for an early detection of colon cancer
Examination of the heart and blood vessels (MRI of the heart and coronary vessels)
Multiparametric MRI (mMPRT), which is a method of imaging diagnostics for the detection of breast cancer
CT scan
Digital mammography
Screening mammography
X-ray diagnostics
And other methods of diagnosis and treatment
Curriculum vitae of Dr. med. Stefan Schneider
Study of medicine at the Johann Wolfgang Goethe University Frankfurt.
Internship at the University Hospital Heidelberg, Radiology: X-ray Section of the Department of Surgery (Prof. Gerhardt), Neuroradiology Section at the Department of Neurosurgery (Dr. Proussalis), Department of Roentgenology, Krehlklinik (Prof. Kaufmann), Radiation Therapy (Prof. zum Winkel and Prof. Wannenmacher).
Doctor responsible for MRI at the Heidelberg Hospital.
Deputy Head of the Department of Radiodiagnostics in the field of Internal Medicine (Krehlklinik).
Membership
German Society of Roentgenology.
Radiological Society of North America (RSNA).
Photo of the doctor: (c) ATOS Klinik Heidelberg
Department of Radiology.
ATOS Clinic Heidelberg:

Request more information now.
We will be happy to answer all your questions.
---