ATOS Orthopedic Clinic Braunfels
Department of Orthopedics and Hand Surgery (

25921

)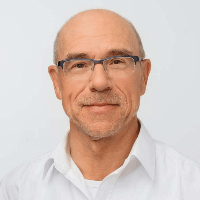 Dr. med.
Bernd Jung
Specialized in: orthopedics, hand surgery
About the department
The Department of Orthopedics and Hand Surgery at the ATOS Orthopedic Clinic Braunfels offers a wide range of orthopedic treatment. The department is mainly focused on hip and knee endoprosthetics as well as all kinds of diseases of the hand, elbow, shoulder, foot and ankle. Generally, the department treats all diseases of the musculoskeletal system. Depending on the diagnosis, each patient receives an individually developed treatment program. The department is headed by Dr. med. Bernd Jung.
One of the main activities of the department is knee treatment. Based on an extensive experience and exceptional qualification, the specialists of the department firstly make an accurate diagnosis. After that, the treatment is initiated and the doctors can proceed with endoprosthetics of the joint.
In the field of endoprosthetics, the department is distinguished by many years of experience, which helps the doctors of the department to carry out about 1,500 hip and knee replacement surgeries each year. These interventions are conducted in the department on a regular basis.
Main focuses of the department include:
Treatment of foot and ankle diseases
Treatment of hand diseases
Treatment of hip disorders
Treatment of knee diseases
Treatment of shoulder and elbow diseases
The range of services offered by the department encompasses treatment of all kinds of orthopedic diseases.
Curriculum vitae
1979 - 1980 Assistant Physician, Department of Anesthesia, St. Vincenz Clinic Limburg.
1980 - 1981 Captain of the military medical service.
1981 - 1983 Assistant Physician, Traumatology, St. Vincenz Clinic Limburg.
1983 - 1984 Assistant Physician, the Department of General Traumatology, St. Vincenz Clinic Limburg.
1984 - 1987 Assistant Physician, Orthopedic Clinic Braunfels.
1987 Licensed Orthopedist.
1987 - 1989 Senior Physician, Department of Orthopedics, Braunfels.
1989 - 2002 Leading Senior Physician in the Department of Orthopedics, Braunfels.
Since 2002 Chief Physician of the Department of Orthopedics, Braunfels.
Membership in societies
German Society for Orthopaedics and Trauma (DGOU).
Union of South German Orthopedists and Traumatologists.
Photo of the doctor: (c) ATOS Orthopädische Klinik Braunfels
Department of Orthopedics and Hand Surgery.
ATOS Orthopedic Clinic Braunfels:

Request more information now.
We will be happy to answer all your questions.
---