MEDIAN Rehabilitation Clinic Bad Tennstedt
Department of Neurological Rehabilitation (

25877

)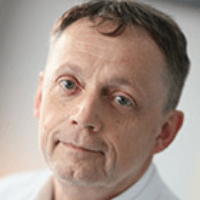 Dr. med.
Wolfgang Miosge
Specialized in: neurological rehabilitation
About the Department of Neurological Rehabilitation at MEDIAN Rehabilitation Clinic Bad Tennstedt
The Department of Neurological Rehabilitation at the MEDIAN Rehabilitation Clinic Bad Tennstedt offers the full range of highly effective rehabilitation measures for patients after diseases of the central and peripheral nervous system. The department specializes in early neurological rehabilitation of phases B and C. Particular attention is paid to the rehabilitation of patients after neurosurgical interventions. The team of the department's rehabilitation therapist quite often admits patients who have suffered stroke, meningitis, traumatic brain injuries, encephalitis, polyneuropathies and other neurological disorders. A distinctive feature of the department is the rehabilitation of paraplegic patients – a recognized Paraplegia Center of the German-Speaking Medical Society for Paraplegiology. The main goal of the department's specialists is to ensure maximum independence of the patient in everyday life, his reintegration into social and, if possible, professional life. The department's rehabilitation therapists have long clinical experience and regularly demonstrate high success rates in rehabilitation treatment, thanks to which the medical facility enjoys an excellent reputation both in Germany and abroad. The department is headed by Dr. med. Wolfgang Miosge.
The first stage of neurological rehabilitation is a comprehensive assessment of the state of the patient's nervous system, his cognitive abilities and overall health condition. With comprehensive diagnostic data, a rehabilitation therapist has a clear understanding of ​​the patient's rehabilitation potential and determines the particular goals of rehabilitation that he can achieve after undergoing an individually elaborated rehabilitation treatment scheme. The department's medical team offers its patients a variety of therapies, including therapeutic exercises, physiotherapy, occupational therapy, speech therapy, electrotherapy, massage, therapeutic baths, mud wraps, music therapy, pet therapy, therapy using computer-assisted exercise equipment to restore fine and gross motor skills of the upper limbs, climbing therapy, mirror therapy, horse riding simulation. The therapeutic method and the intensity of training are determined by the goals of rehabilitation and the patient's physical capabilities.
The department widely applies music therapy, which uses music to restore, maintain and strengthen physical and mental health. This type of therapy has proven itself well in such manifestations of mental disorders as anxiety, depression, a constant sense of danger and the desire to be in social isolation. The patient does not need any special musical knowledge or skills. The goal of therapy is to stabilize and strengthen forces during a crisis, overcome the disease, help express one's feelings, develop communication and social skills, gain experience and develop creative abilities. Pet therapy has a similar positive effect on the patient. It allows him to feel a sense of comfort, calmness, empathy and concern.
The department has five modern professional training devices: Bi-Manu-Track, Reha-Digit, Reha-Slide, Reha-Slide duo and Handtutor. The training on this equipment is most often indicated for the patients suffering from hand, arm and shoulder paralysis. They effectively restore gross and fine motor skills of the upper limbs, as well as stimulate mechanoreceptors. During training, the computer-assisted training devices automatically monitor the patient's success rates.
The special offer of the department is therapeutic climbing and training on a special device that simulates horse riding. Rock climbing is used to restore mobility, muscle training, coordination and stability training. The climbing wall simulator has a different slope and allows the patient to select the required degree of load. The horse riding simulator imitates the movement of a horse's back while riding. The patient needs to constantly respond to these movements. This therapy improves coordination, reduces back pain and trains various muscle groups.
The department specializes in the rehabilitation of patients who have suffered the following neurological disorders:
Stroke (cerebral infarction and intracerebral hemorrhage)
Pathological conditions after surgery on the cerebral arteries
Inflammatory processes in the brain and spinal cord
Meningitis and encephalitis
Pathological brain lesions caused by oxygen deprivation (for example, after resuscitation)
Traumatic brain injuries
Spinal cord injuries
Multiple sclerosis
Parkinson's disease
Polyneuropathy
Inflammatory and degenerative muscle diseases
Neurodegenerative diseases
Congenital diseases and malformations of the nervous system
Epilepsy
Migraine
Chronic neurological pain
Other neurological disorders
The department's therapeutic options include:
Therapeutic exercises
Training on professional rehabilitation training equipment to restore fine and gross motor skills of the upper limbs (Bi-Manu-Track, Reha-Digit, Reha-Slide, Reha-Slide duo, Handtutor)
Physiotherapy
Manual therapy
Classic massage and lymphatic drainage
Mud wraps
Electrotherapy and magnetic stimulation
Therapeutic baths and healing sulfur baths in thermal springs
Ergotherapy
Speech therapy
Therapy to restore balance and coordination, concentration
Therapeutic climbing
Horse riding simulator training
Mirror therapy
Psychological care
Art therapy
Music therapy
Pet therapy
Diet therapy
Alternative treatments (for example, osteopathy, craniosacral therapy, acupressure, etc.)
Other therapies
Photo of the doctor: (c) MEDIAN Klinik Bad Tennstedt
Department of Neurological Rehabilitation.
MEDIAN Rehabilitation Clinic Bad Tennstedt:

Request more information now.
We will be happy to answer all your questions.
---
Certificates