MEDIAN Rehabilitation Clinic Bad Tennstedt
Department of Neurology (

25877

)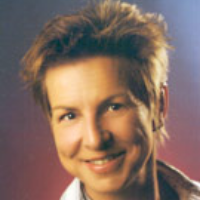 Dr. med.
Wolfgang Miosge
Specialized in: neurology
About the department
The Department of Neurology of Median Klinik Bad Tennstedt Rehabilitation Clinic (Median Klinik Bad Tennstedt) provides treatment of the following diseases:
All types of neurological diseases (Phases B and C)
Conditions after acute cerebrovascular disease (cerebral infarction, cerebral hemorrhage)
Conditions after traumatic brain injury
Conditions after hypoxic brain damage
Conditions after intervention on extra- and intracranial vessels of the brain
Conditions after inflammatory diseases of the brain (e.g. , meningitis)
Paraplegia
Disseminated encephalomyelitis
Polyneuropathy, radiculitis
Muscular disorders
Neurodegenerative diseases of the nervous system
Parkinson's disease
Congenital diseases and malformations of the nervous system
Epilepsy
Migraine
Department of Neurology.
MEDIAN Rehabilitation Clinic Bad Tennstedt:
Request more information now.
We will be happy to answer all your questions.
---
---
Certificates