Department of Vascular Surgery (

414212

)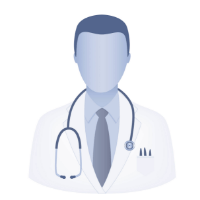 Dr. med.
Jörg Matthias Korn
Specialized in: vascular surgery
About the Department of Vascular Surgery at Beta Clinic Bonn
The Department of Vascular Surgery at the Beta Klinik offers the full range of services in this field and specializes in conservative and surgical treatment of diseases of the veins, arteries and lymphatic vessels. The department is headed by Dr. med. Jörg Matthias Korn.
The focus is on the treatment of varicose veins, deep vein thrombosis, lymphatic drainage disorders, congenital and acquired arterial diseases and congenital vascular malformations. In addition, one of the key clinical activities is the treatment of arteriosclerosis, which is provided in close cooperation with the specialists in cardiology and interventional cardiology, radiology, neuroradiology.
The medical team of the department aims to provide first-class and comprehensive medical care, therefore, when developing a treatment strategy, it takes into account the specific indications and wishes of each patient. Treatment can be provided on both an inpatient and outpatient basis (depending on the severity of the disease).
The service range of the department includes:
Diagnostics

Ultrasound (B-mode, duplex and triplex sonography)
Computerized examination methods
Doppler and duplex scanning
Other diagnostic options

Therapeutic methods

Sclerotherapy and laser coagulation for varicose veins
Surgical treatment of varicose veins
Conservative treatment of peripheral arterial occlusive disease
Surgical treatment of arterial occlusion (thromboendarterectomy)
Bypass surgery
Closure of arteriovenous fistulae
Percutaneous transluminal angioplasty (PTA)
Stent implantation
Other treatments
Photo: (c) depositphotos
Department of Vascular Surgery.
Beta Clinic Bonn:

Request more information now.
We will be happy to answer all your questions.
---