Department of Oncology (

414245

)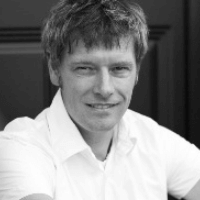 Prof. Dr. med.
Marcus Gorschlüter
About the Department of Oncology at Beta Klinik Bonn
The Department of Oncology at the Beta Klinik offers the latest treatment and diagnostic methods for all types of tumor formations. Its equipment corresponds to the most modern scientific and medical standards. The best German oncologists, who develop an individual treatment plan for each patient, work in the department. The department is headed by the leading doctor in oncology - Prof. Dr. med. Marcus Gorschlüter.
Treatment of malignant tumors is a particularly complex task, therefore the treatment concept is often developed and coordinated by several doctors, which contributes to the optimal result even in the most difficult clinical situations. It is important to point out that cancer treatment often requires the application of several types of therapy at the same time, for example, surgical treatment is usually supplemented with chemotherapy, radiotherapy, etc.
The department offers the following range of services:
Diagnosis and treatment of the benign blood diseases and diseases of the immune system
Planning and provision of complex interdisciplinary diagnostics for tumor detection and determination of its spread
Development of interdisciplinary, comprehensive strategies for cancer treatment
Drug therapy in oncological disease (chemotherapy, targeted innovative systemic therapy, antibody, kinase inhibitor therapy, immunotherapy)
Maintenance therapy (treatment of infection, growth factor therapy and other types of maintenance therapy)
Treatment of concomitant diseases
Blood transfusion
Bone marrow puncture and its cytological (cellular) assessment
Puncture and cytological (cellular) assessment of the cerebrospinal fluid
Pain therapy
Palliative care, including at home
Сounselling for social, professional, psychological and rehabilitation issues
Other diagnostic and therapeutic options
Curriculum vitae of Prof. Dr. med. Marcus Gorschlüter
07/1986 - 09/1987 Military service, Combat Medical Worker in SanBtl 3 and FlaRgt 3 Hamburg, Germany.
10/1987 - 11/1994 Study of Human Medicine at the University of Cologne, Germany.
03/1989 - 03/1994 Student at the Faculty of German Studies Deutschen Volks (Study of the Foundation of the German Nation).
10/1993 - 09/1994 Trained at the District Hospital in Dormagen, Germany (elective course: anesthesia).
10/1995 Doctoral dissertation on "Determination of serum cytokines level in the case of classical Hodgkin's lymphoma", University Hospital Cologne, Germany (supervised by Prof. Dr. Tesch/Prof. Dr. Diehl).
03/1995 - 09/2001 Assistant Physician and Research Fellow at the Medical Clinical Institute and Polyclinic of the University of Bonn, Germany (supervised by Dr. Sauerbruch), specialization: Hematology and Oncology (hematologic oncology, solid tumors, outpatient department: Gastroenterology, Cardiology and the Intensive Care Unit, Internal Medicine).
1995 - 2008 Research activities:

Infections in patients with immunodeficiency.
Immunotherapy and genetic therapy for malignant tumors.
Clinical Research Supervisor.
Multiple myeloma, malignant lymphoma.

Since 09/2001, Cytology Laboratory Manager.
10/2001 Specialist in Internal Medicine.
05/02 Practice in Hematology and Oncology in the Department of Internal Medicine.
10/2002 Venia Legendi (habilitation: the highest academic qualification in Germany) in Internal Medicine, subject: «Abdominal infections in patients with hematological malignancies».
10/2003 Part-time training «Intensive course in clinical management» MIBEG Institute Cologne, Germany.
06/2004 Course on radiation protection (emergency diagnostics).
07/2006 - 06/2011 Senior Physician in the Department of Internal Medicine at the University Hospital Bonn, Germany.
03/2007 Additional qualification in Blood Transfusion.
01/2008 Practice in the Department of Oncology, UK (Director: Prof. Dr. P. Brossart), Germany.
06/2008 Appointment to the position of a Professor at the Rhenish Friedrich-Wilhelm University of Bonn, Germany.
09/2009 Founded his own private practice on hematology and oncology in Bonn, Germany; temporary part-time occupation in addition to job as a Senior Physician at the University Hospital Bonn, Germany; started cooperation with the Beta Klinik.
Since 07/2011, Permanent employment in private practice.
Since 04/01/2014, Head of the Department of Oncology at the Beta Klinik.
Memberships
German Society of Hematology and Oncology (DGHO).
Lecturer at the University of Bonn, Germany.
Photo of the doctor: (c) Beta Klinik Service-, Verwaltungs- und Forschungs- GmbH
Department of Oncology.
Beta Klinik Bonn:

Request more information now.
We will be happy to answer all your questions.
---