Department of Psychosomatics, Psychiatry and Psychotherapy (

414251

)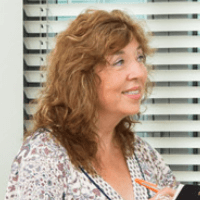 Dr. med.
Barbara Hawellek
Specialized in: psychosomatics, psychiatry, psychotherapy
About the Department of Psychosomatics, Psychiatry and Psychotherapy at Beta Klinik Bonn
The Department of Psychosomatics, Psychiatry and Psychotherapy at the Beta Klinik covers the full range of services in these fields. It provides professional counseling, diagnosis and treatment of various mental and psychosomatic disorders. The specialists of the department have many years of experience, as well as have innovative psychotherapy techniques, which enable them to effectively fight against mental illnesses. The department is headed by the distinguished, world-renowned Dr. Barbara Hawellek.
Naturally, any therapeutic measures are preceded by a comprehensive examination of the patient. The diagnostic capabilities of the department cover a general psychiatric examination, neurological and general physical examination, laboratory tests, hardware diagnostics and neuropsychological studies.
After a thorough study of test results, the doctor will develop the necessary treatment algorithm. Typically, therapy is based on the administration of certain drugs, psychotherapy (individual or group), behavioral psychotherapy, etc. The type of treatment and its duration depend on the specific ailment, its progression stage, patient's personal characteristics.
The most common disorders treated in the department are:
Depression
Bipolar disorder
Anxiety disorder
Obsessive-compulsive disorder
Personality disorder
Post-traumatic stress disorder (PTSD)
Depressive disorders due to physical diseases (for example, cancer)
Burnout
Dissociative disorders
Somatization disorders
Sleep disorders
Other psychological and psychosomatic disorders
Curriculum vitae of Dr. med. Barbara Hawellek
Dr. Hawellek is specialized in psychiatry and psychotherapy and has successfully completed trainings in Depth Psychotherapy, Interpersonal Psychotherapy, Cognitive Behavioral Psychotherapy and Philosophical Teaching Practice.
Therapeutically, Dr. Hawellek focuses on (psychotherapeutic and psychopharmacological) treatment of patients with affective (for example, depressive), anxiety, obsessive-compulsive, personality and schizophrenic disorders.
Scientific Interests
Suicidality and para-suicidality: clinical aspects (detection of risk factors, prevention and treatment) epidemiological and molecular genetics examinations.
Personality disorder (especially impulsivity and aggressiveness spectrum), diagnostic and therapeutic questions, identification of neurobiological and neuropsychological state and trait markers, treatment.
Psychotherapy research (individual and group).
Relationship between creativity and psychological illness.
Photo of the doctor: (c) Beta Klinik Service-, Verwaltungs- und Forschungs- GmbH
Department of Psychosomatics, Psychiatry and Psychotherapy.
Beta Klinik Bonn:

Request more information now.
We will be happy to answer all your questions.
---